Best portable solar chargers for camping UK 2023: keep your USB devices charged while backpacking and camping
Having a solar panel charger for your devices is a great way to keep your battery and electronic devices charged when out in the wild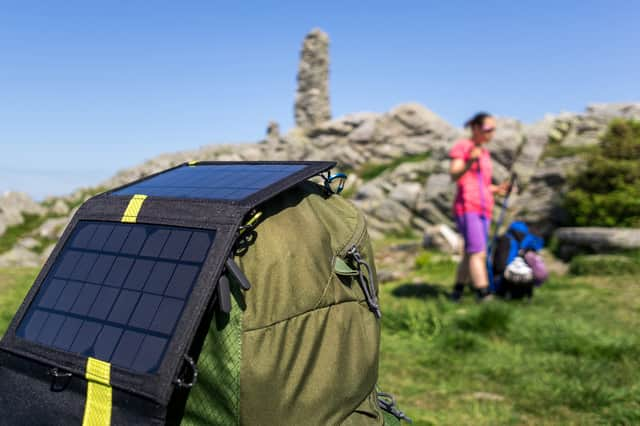 This article contains affiliate links. We may earn a small commission on items purchased through this article, but that does not affect our editorial judgement.
Having a solar panel charger for your devices is a great way to keep your battery and electronic devices charged when out in the wild.
Free energy from the sun is being exploited across the world to produce the power we need to run our everyday lives - there's no reason that can't extend to your electronic devices on a small scale.
It's an efficient, sustainable way to keep connected and plugged into the world around you whilst on the move, and comes in handy if you have maps and other navigation aids on your phone, for example, you need to access when conventional charging isn't available.
What can you use a solar charger for?
These solar panel chargers, as you'd expect, come in all shapes and sizes. We tested examples ranging from large, fold-out devices to more portable, budget-friendly options that look and feel more like what you'd expect from a conventional portable power pack.
Many of them work like trickle chargers you'd most likely find to attach to your car's battery - delivering a smaller amount of power over a long period of time. Other options can connect up to smaller, external power packs to provide charge to then take out and about.
In this article, we'll be taking a look at a range of solar chargers on offer, from larger standing devices to integrated offerings with battery packs attached.