Best walking shoes for women UK 2023
Walking shoes differ in a number of key ways from boots - they're more lightweight, less clumpy, often more comfortable and easy to transport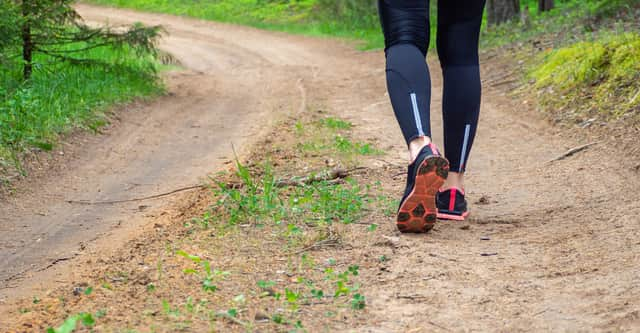 This article contains affiliate links. We may earn a small commission on items purchased through this article, but that does not affect our editorial judgement.
With Spring on it's way, it's the ideal time to invest in a pair of walking shoes, to get out into the great British countryside and enjoy the varied, beautiful terrain
Why walking shoes, not boots?
Walking shoes differ in a number of key ways from boots - they're more lightweight, less clumpy, often more comfortable and easy to transport.
They also work better in terms of dual usage - we would be very comfortable putting on a pair of walking shoes to go into town or to the shops, for instance. They can be breathable, very comfortable and easy to walk in.
Walking boots however, not so much - everyday usage of more clumpy, higher boot options can be tiring, hot and blister-inducing. Summer's a great time to invest in more breathable shoes like the ones we've listed here.
Why walking shoes, and not exercise trainers?
They may look like trainers but make no mistake, these shoes mean business. If you're frustrated by the poor performance of everyday trainers or sports shoes (and in some circumstances, taking these kinds of shoes out and about on certain terrain can be downright dangerous), then these options will make traipsing around in the muddy woods or trails a piece of cake.
What to look for in a walking shoe
Look for good ankle support, as these shoes are lower than standard hiking boots, so you'll need some extra padding there to make sure you don't injure yourself.
An easily cleanable upper material will work to your advantage too - leather or a wipe clean or easily machine washable material works the best here (if you use them right, you'll definitely get them muddy!)
Look for good laces that do up well and nice and securely, and be sure to pay close attention to width - too narrow a shoe and your walking experience is likely to be rather less than optimum, indeed highly uncomfortable.
Here are ten of our favourite hiking shoes for women on the market at the moment.