Best wheeled suitcases UK 2023: top larger check-in luggage
Eight of the best larger suitcases with wheels to take with you on your journeys
Published 5th Jul 2021, 11:27 BST
Updated 28th Feb 2023, 14:02 BST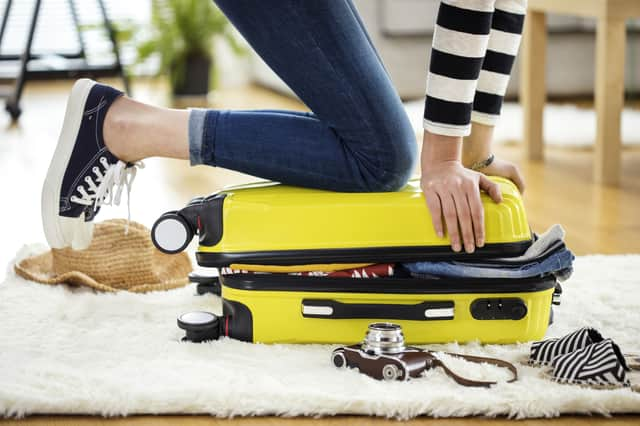 This article contains affiliate links. We may earn a small commission on items purchased through this article, but that does not affect our editorial judgement.
Pack all your essentials for your next trip away in some roomy wheeled luggage: we've rounded up eight of the best larger travel bags with wheels to take with you on your journeys, whether they're for work or play, long weekends or big adventures.
Best wheeled larger suitcases at a glance:
What should I look for in a suitcase?
Whichever kind of bag you pick, we recommend choosing a design with zippable pockets and compartments inside, for easy packing and unpacking. If you want to be able to lock your bag, make sure the zips are compatible with small padlocks. Look for a sturdy telescopic handle, for easy rolling.
Hard cased-suitcase, or soft?
We've reviewed both soft and hard cases for our round-up – the former are easier to store and to pack, and often have handy external pockets, but the latter are tougher and will protect fragile belongings.
How many wheels?
Four wheels are better than two, for rolling your bag with ease. We recommend picking a bag in a darker colourway, so it doesn't show scuffs and stains, and while good quality materials tend to be heavier than flimsy bags, do check the weight of your new bag – many airlines only allow checked-in luggage to weigh up to around 23kg, so any extra gram there means one less for your belongings.
What should I pay?
Wheeled luggage is one area where we recommend investing in something of good quality. Very cheap wheeled bags can be a bit of a false economy, and break quickly – if you want something durable and that will last you for many trips to come, look for a design priced at around the £100 mark.