Bite Beauty UK launch: why this vegan make-up should be your next beauty splurge - and their hero products
Vegan, sustainable, cool-as-anything and delicious to wear: the Canadian beauty brand Bite is about to be big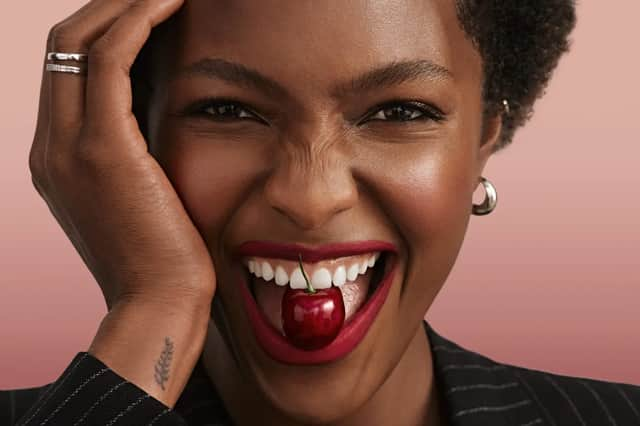 This article contains affiliate links. We may earn a small commission on items purchased through this article, but that does not affect our editorial judgement.
A couple of weeks ago I sent a fevered text to one of my best friends:
"Love, I'm trialling a new vegan beauty range for work called Bite and their products smooth on like butter. It's lit. Thoroughly recommend. Some of the nicest slap ever."
I could leave that to stand as my assessment of Canadian beauty company Bite - who have just launched in the UK to great fanfare - and feel as if I had done my due diligence as a beauty writer.
But I won't stop there because there is much to be said on their individual products. Honestly, this make-up range is a delight to put on - the most exciting new brand I've tried in donkeys'.
There are many valid reasons to wear make-up: fun, creativity, adding a touch of swagger to your day, emulating David Bowie or Dee Snider. But quite simply, when I wear Bite products, I look and feel prettier. At the risk of sounding vapid, that's generally why I apply make-up. If that's what you're after, I implore you to give them a try - the range is available at Boots and Feel Unique.
Bite Beauty was launched in 2012 by Susanne Langmuir in Toronto, Canada and later sold to beauty brand incubator Kendo, which also looks after Fenty Beauty, Marc Jacobs and Ole Henriksen - some of the cosmetics' world's heaviest hitters. These are folks who know their beauty onions, and it shows.
According to the marketing bumf, their "mission is to make clean beauty a little less beige with a commitment to developing formulas that offer super-satisfying sensorial experiences".
That translates to ingredients that feel great on the skin - antioxidants, fatty acids, vitamins and minerals, fruit extracts - treating it with lambskin gloves - while also providing vivid colour pay-offs.
Oh, it feels lovely, slathering their mineral foundation over a freshly moisturised face; oh, the lipsticks are so emollient you feel like you're covering your lips in balm, not matte lipstick.
Pleasingly (and quite rightly - though it still needs to be lauded, as it's not always the case), they have an inclusive colour range - 32 foundation shades to cover a range of skin tones. Packaging is simple and chic, products colours are bright but never garish.
There was one product that left me underwhelmed - I wouldn't rush out for the 'Plumping Lip Gloss' which doesn't plump and sits like a sticky jam on lips, achieving very little. But for the rest of the range - which is spendy, yes, apologies, we're assessing a luxe range here - gosh, you're in for a treat.
Here's the best of their British release.