Christmas jumpers you'll want to wear year after year - for women and men
Christmas is almost upon us, and that means it's time to get the Christmas jumpers out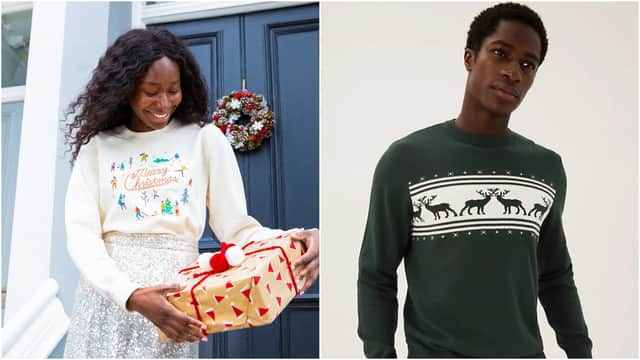 This article contains affiliate links. We may earn a small commission on items purchased through this article, but that does not affect our editorial judgement.
If you're looking for a new Christmas jumper, then you've come to the right place.
We've rounded up some of the best festive knits, for men and women - but these are sweaters that aren't just for the 2021 Christmas season but for many more Christmases to come.
Environmental organisation Hubbub once said that Christmas jumpers can be one of the worst examples of fast fashion, because quite often they are just worn once and then disposed of.
The full report from Hubbub, published in 2019, found that people here in the UK bought around 12 million new Christmas jumpers that year - despite having 65 million still in their wardrobes from previous years.
It doesn't have to be that way. The jumpers we've chosen here are different to the novelty jumpers usually associated with one time use, they are the kind you will look forward to pull out of your wardrobe each and every December.
These jumpers are well made of the highest quality materials and styled in a way that will never go out of fashion - so you can wear them - and love them - year after year.