Here are the best USB microphones if you want to get started as a podcaster, vlogger or blogger
Today's USB mics generally cost less than £150 and yet they're capable of producing exceptional sound that gives any blog, vlog, voice-over or interview a truly professional touch.
Published 14th Jul 2021, 10:31 BST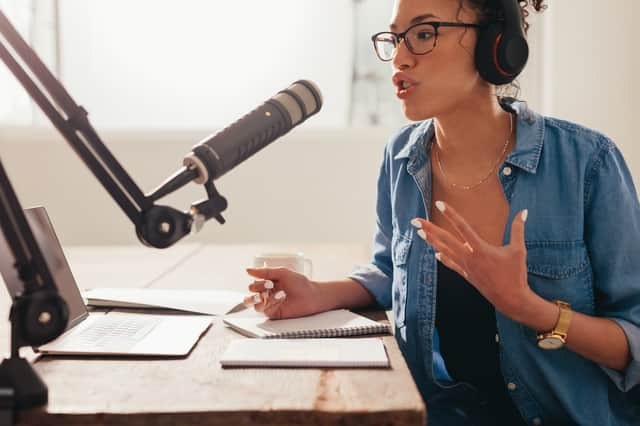 This article contains affiliate links. We may earn a small commission on items purchased through this article, but that does not affect our editorial judgement.
A decent USB microphone is a mandatory requirement if you want to enter the world of podcasting, blogging or vlogging.
Few online industries have taken off quite like blogging, podcasting, and vlogging. For many, it's proved to be a highly lucrative business that doesn't require much to get started.
This is where the latest easy-to-use USB microphones come in. Blogging mics, as they're called, are ideal for podcasts, voice-overs, product reviews on YouTube, game streaming on Twitch, Skype and Zoom calls and live concert streaming.
Also, unlike most pro mics that use an XLR cable and require a special music interface and a full Digital Audio Workstation (DAW) to operate, USB mics simply plug straight into any computer and are compatible with any audio software. The mics even have their own 3.5mm headphone inputs and volume controls for fuss-free audio recording.
Choosing a USB microphone
Modern USB microphones are much more sensitive and therefore a zillion times better than any phone mic, capturing a wide range of vocal frequencies in crisp, pin-drop detail. However, in most cases they also pick up ambient noise.
Hence, the first thing you need to consider is the room you'll be using for your recordings because any of the mics below will easily capture sound from other parts of the house, even someone flushing a loo two rooms away. Another major consideration is whether the computer the mic is attached to has a built in fan. If it does, then chances are there will be a constant whir in the background instead of total silence.
The technical stuff (skip to the products if you're not too techy)
Most of the mics in this roundup come with a variety of polar patterns which dictate what direction of sound source the microphone will be most sensitive to. The cardioid setting picks up sound from in front of the mic, Omnidirectional picks up sound from all directions and Bidirectional picks up sound from opposite ends of the mic.
If it's just your voice you're recording, then stick with the cardioid pattern (the norm on all mics) but if you plan to do a lot of interviews, opt for a mic that also features a bidirectional stereo pattern.
What are the kinds of USB microphones available?
There are two main types of USB mic: condenser and dynamic. Condenser mics have an ultra thin diaphragm that produces a broad frequency range and highly detailed sound quality.
Dynamic mics are much more straightforward, producing a sound that isn't quite as detailed but nonetheless still perfect for blogging.
Dynamic mics are also tougher in construction and less prone to damage in transit, and they don't require an external power supply to make them function. For these reasons, dynamic mics are widely used for stage performance and the recording of loud instruments like guitars and drums.