Men's gifts for Christmas: great presents for Dads, brothers or husbands - clothing, food, drink, music, games
Whether it's your father, a beloved father figure, a husband or a boyfriend - it can be difficult to shop for the men in your life. This gift guide will help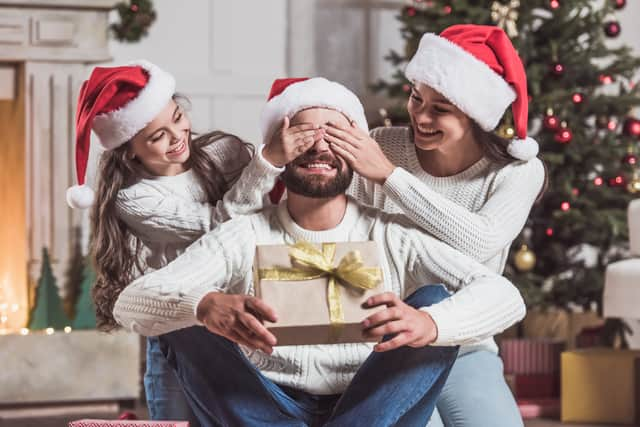 This article contains affiliate links. We may earn a small commission on items purchased through this article, but that does not affect our editorial judgement.
Finding the perfect pressie for the gent in your life - be it a buddy, a boyfriend, husband, brother, father - can be a tricky task. It can make Christmas a stressful proposition, rather than a time for celebration (and mince pies/bailers) Fear not, this year we've scoured the high street and pulled together this gift guide, so you can see all your best gift options for the men in your life in one place - without having to pound the streets and feel stressed.
Of course, one man's idea of the perfect gift is very different to another - they may be a sports lover, a foodie, an avid reader, an adventurer, a gardener - or a mixture of all of the above - making the selection of a perfect present deeply personal. We've covered all bases in our guide, so there's bound to be something he'll really appreciate when he unwraps it on December 25.
How did we choose the gifts for men
Opting for quality over novelty, we made sure our selection came from reputable brands that genuinely care about their products, so there's no chance of the gift ending up in the skip when you're back is turned, or gathering dust in the attic.
We wanted to ensure the gifts would bring a smile to the face of the recipient - even if he's notably particular about his interests.
Prices vary, from reasonably priced but fabulous skin care, to a more spendy - but sure to please - pizza oven. Each option offers value for money, though.
For even more present ideas for your dad, brother, uncle, boyfriend, husband . . . or indeed any man you love this Christmas, take a look at our top picks for unusual gift ideas for men.