Men's perfume 2023 UK: best eau du parfum for him
A thoughtful, indulgent gift for the man in your life, a new perfume is sure to please - or is ideal as a self-gifted pick-me-up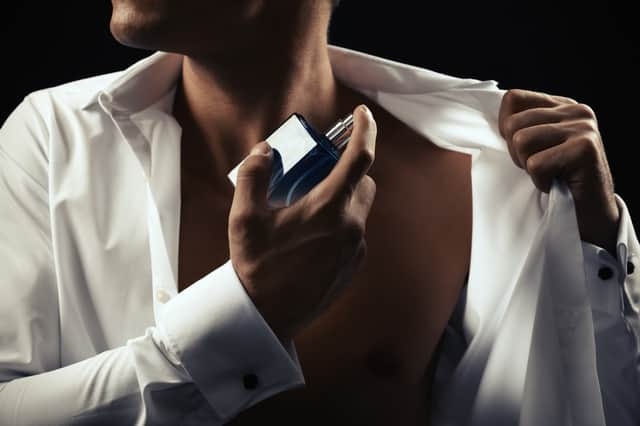 This article contains affiliate links. We may earn a small commission on items purchased through this article, but that does not affect our editorial judgement.
Men's fragrance is an obsession: where once mass-produced aftershaves left gents smell like clones in the 90s, now there is an eau du parfum or aftershave for every type of man, every scent preference, every occasion. It's delectable. It's louche.
No more do you have to rely on one of the bland 'fresh, clean' aftershaves that seemed to dominate the markets of yesteryear. Instead, you can plump for woody, spicy, oud-laced, amber-soaked, sugary, or herby scents.
It can, however, be tricky to navigate the world of perfume, with write-ups as esoteric and vague as wine descriptions, talk of 'top notes' and 'long tails.' Don't fret. If you're after a new scent, be it for a man you love, or yourself - we've deciphered the jargon and found the best fragrances for men available to buy right now.
How do I choose a perfume? A jargon-buster
If you're gifting perfume, you first need to consider what kind of scent your other half would like.
Each perfume has a variety of different 'notes'. These notes determine the overall scent and they consist of three different layers called base, top or head, and middle or heart notes, and they all work in together to create a specific smell.
The top notes are the ones you will smell when you first spray the perfume, followed by the heart notes and the base notes. It's the base note scent that will last the longest on the skin, so each of the notes are important.
Broadly speaking, all perfumes can be divided in to four categories; floral notes, oriental notes, fresh notes and woody notes.
Once you have decided which kind of scent you want - and crucially which kind of scent your other half would prefer - you can go ahead and make your choice.
We've chosen perfumes from across the four categories, so there's bound to be something below that will delight on the man in your life - even if that's you.