Our expert reviews the best binoculars for bird and nature watching UK - from Nikon, Viking, Decathlon
Lightweight, stable, with excellent magnification: these are the best binoculars for birdwatching, as reviewed by an expert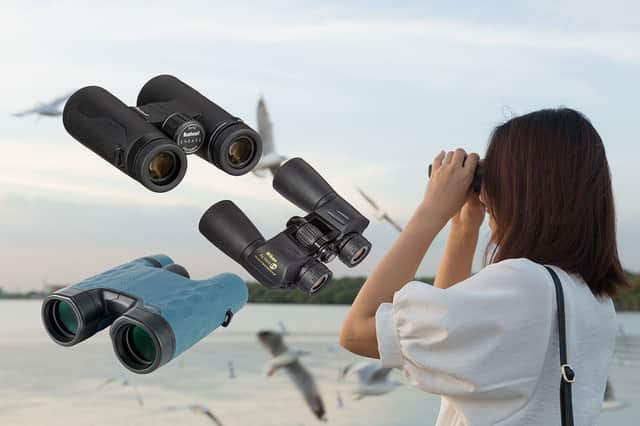 This article contains affiliate links. We may earn a small commission on items purchased through this article, but that does not affect our editorial judgement.
There are a number of things to consider if you're in the market for a pair of binoculars for birdwatching. Not only do you need to think about the right magnification, but additionally it's important to understand how some of the elements of good binoculars come together to magnify and stabilise the image you're viewing.
Here, we'll be assessing some excellent binoculars on the market at the moment, in a range of categories, styles and price points. We'll also below outline what to look for when you're shopping and testing the right binoculars for you.
Best binoculars at a glance
What do you need in terms of stabilisation?
There's always a balance to be struck between magnification and stabilisation - of course the higher you go in terms of zooming in, the more steady your hand needs to be. Some binoculars come with waist supports or threads to screw into a tripod - but these do tend to be amongst the more expensive options. We'd recommend trying a few with different zoom ranges, normally 8x or 10x magnification, to try out which feels best for you.
Weight versus magnification - how to chose?
The level of magnification, and therefore the amount of glass included in the binoculars, also determines the weight, which is a key consideration if you'll be taking the binoculars on long walks or treks. You'll want to look for binoculars that strike the right balance between weight and a large enough objective lens to let sufficient light through.
In many cases, in stands to reason that the larger the lens, the brighter the image you'll view will be. Again, it's worth testing a few out, as everyone's eyes are different and have different shapes, sizes and focal ranges, so the right pair of binoculars can be a very personal thing.
That being said, here's a list of some recommendations from us that will help you start your birdwatching journey.
Get kitted out for your hiking and backpacking adventures