The best raincoats for staying dry and looking good this summer, for men, women, and children
Don't let the rain dampen your summer fashion. These raincoats will keep you dry - and looking cool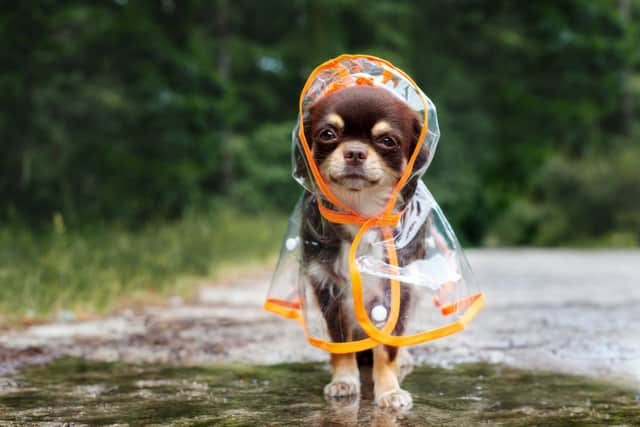 This article contains affiliate links. We may earn a small commission on items purchased through this article, but that does not affect our editorial judgement.
It's been a tough summer in some respects - high temperatures, but constant rain.
Muggy weather can be a vibe-killer for many reasons, not least of all because it requires practical dressing: instead of shorts, summer dresses and flip flops, you need to resort to a sturdy raincoat.
But that doesn't mean you have to lose out on looking stylish, or, indeed, being comfortable - there are some spectacular rain coat choices out there that allow you to stay dry, keep cool in the humidity, and look cool.
Waterproofs no longer mean having to look drab or practical'. Function meets form now, if you shop the right brands. Opt for something light-weight to combat rising temperatures, but still look good thrown over a summer dress or breezy shirt.
To take the guess-work out of things for you, we've found the best raincoats to keep the whole family protected from the wet weather, while looking breezy and summery fresh. Pair them with a set of stylish wellies and a killer pair of shades and you'll regain that sunshiney vibe - even if it's tipping down.