Hebburn Town to contest FA Vase final on May 3 - but fans won't be allowed in to Wembley
Hebburn Town will get their big day out at Wembley after the Football Association confirmed that last season's FA Vase Final will take place on Monday 3rd May.
By Mark Carruthers
Published 11th Mar 2021, 17:00 BST- 2 min read
Updated 11th Mar 2021, 17:04 BST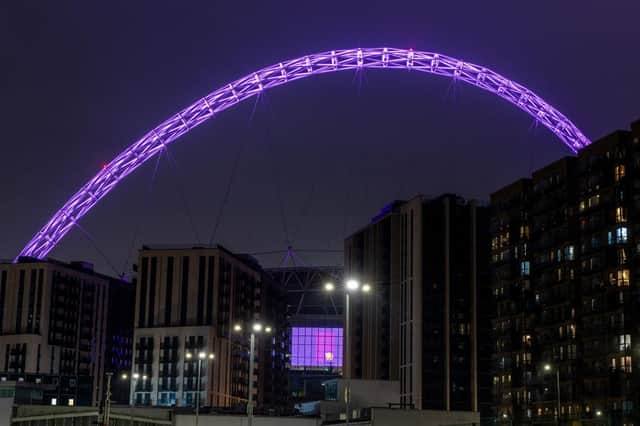 However, in a bittersweet twist, supporters from the North East will be unable to celebrate at the home of football after the governing body announced that the historic final against Northern League rivals Consett will take place behind closed doors.
Kevin Bolam's side secured their place at Wembley back in September with a penalty shoot-out win against Combined Counties League club Corinthian.
But their wait to take part in only the second ever all-North East final continued as the Covid-19 epidemic put a hold on non-elite football.
With Covid regulations easing over the coming weeks and months, there were hopes that supporters would be able to attend – but those hopes were dashed and the Hebburn faithful will be limited to live BT Sport coverage of the game.
Hornets manager Kevin Bolam described the news as "like waking up on Christmas Day without any presents" but stressed his determination to reward the supporters by bringing the Vase back to South Tyneside.
He told The Gazette: "We are delighted to have confirmation we will play the game, but the day is about the supporters and families from our town watching their club at Wembley.
"There will be something missing and we will go out and try everything to get the Vase back to the town.
"It's like waking up on Christmas Day without presents.
"The preparation has started; players know what we need, and we have a meeting on a Zoom chat to firm up the preparation.
"It's bittersweet without the supporters – but now we have to make sure we give them something to cheer from home."
Hebburn could face a fixture headache if they reach the quarter-final of this season's competition.
The outstanding Third Round ties – which includes Seaham Red Star's replayed tie at North Ferriby – are set to take place on Saturday 10th April.
The following rounds will take place on each following weekend up to the one-legged semi-final on Saturday 8th May.
The final of this season's Vase is expected to take place on Saturday 22nd May – meaning that supporters could attend if the government remains true to their roadmap out of the current Covid restrictions.
The new arrangements mean that a prospective quarter-final involving Hebburn would take place 48 hours before their final date with Consett.
Bolam described the situation as "extremely difficult" but stressed that the club would "just get on with it" if they are to play two ties inside three days.
"You would think that surely something would have to give if we are fortunate enough to still be in this season's competition by the quarter-final.
"It would be extremely difficult to fit in two high-profile games so we will see what happens.
"If that happens, we will just try and get on with it as much as we can," he added.