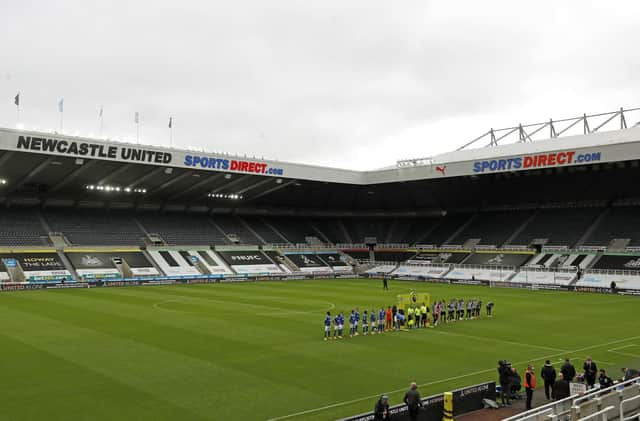 Newcastle United's St James's Park
Nationally, almost 200,000 fans have backed the idea – forcing a Parliamentary debate to take place on the issue in the coming weeks.
As of 10am on Friday, 696 people in South Tyneside's two constituencies had signed the petition – among more than 8,500 from across the North East.
In Jarrow, 360 people back the return of fans, along with 326 in South Shields.
The petition on Parliament's website has gathered 197,000 signatures already, and that means MPs in Westminster will have to debate the matter – with the date set on November 9.
Petition creator Ashley Greenwood said football is a "powerful tool" that brings a range of economic and social benefits.
He added: "Football can be associated with passion, emotion, excitement and dedication across the community.
"I ask for the support of this petition as I fear that smaller clubs in particular will go out of business leading to a devastating effect on people."
Culture Secretary Oliver Dowden admited he wanted to see fans return to stadiums earlier this month but added: "But there is very clear evidence from the scientific community that, at this stage of the disease, with rapidly rising infections, we should be imposing restrictions – not further easements."
He added: "We are doing things that are positively hateful, but the reason we are doing it is to secure public safety."