Watch Steve Harmison's passionate and emotional takedown of Rio Ferdinand's Newcastle fan claims
Former England cricketer and die-hard Newcastle United fan Steve Harmison has hit back at Rio Ferdinand for his comments on the Magpies' current ownership situation.
Friday, 26th March 2021, 12:59 pm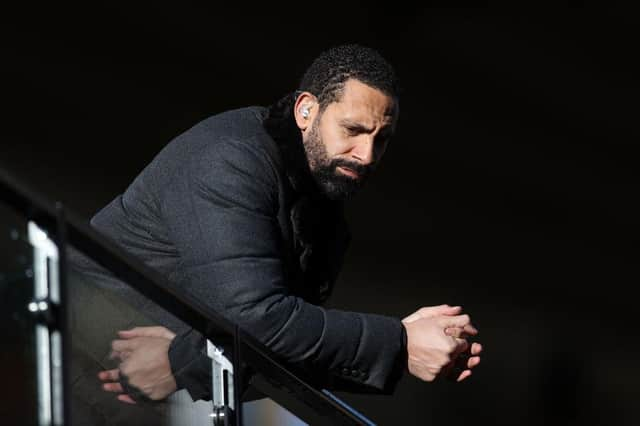 Rio Ferdinand. (Photo by Carl Recine - Pool/Getty Images)
The ex-Manchester United defender made headlines earlier this week when he suggested that dissatisfied Toon fans should band together to buy their beloved club from controversial owner Mike Ashley.
But Harmison has responded with an impassioned defence of the Magpies' fanbase, and of the broader socio-economic issues facing the North East as a region.
Speaking on talkSPORT, the 42-year-old said: "What Ferdinand said, whether it was flippant or not – you've got to remember the people you're dealing with in the North East, talking about putting their money together? Come on, Rio. Please.
"There are things you can say tongue-in-cheek and there are things which are close to the bone.
"We live in such a divided country north and south. The money in their pockets up there? They can't put food on the table.
"This is what annoys me more than anything else when people make flippant comments like that. The same people that struggle to make ends meet are the same people that go to work Monday to Friday to buy a season ticket, to buy a shirt for their kids who go to the Saturday afternoon games, because that's their life.
"That's what annoys people at Newcastle I'm actually getting upset about it. What Newcastle fans have asked for is just progression from their football club and in 14 years, Newcastle haven't had any real progression.
"They've been going slower and slower into the abyss and I fear where we could be if we get relegated."