159-goal striker suggests he'll be Newcastle United's first summer transfer
Chris Wood is expecting to make his loan move from Newcastle United to Nottingham Forest permanent this summer.
The 31-year-old striker joined Newcastle from Burnley in January 2021 for £25million. But after falling down the pecking order at St James's Park, Wood joined Forest on loan until the end of the season.
Forest have an obligation to make the move permanent in the summer based on fairly straightforward performance related criteria. Wood has made two appearances for Steve Cooper's side in the Premier League so far.
New Zealand's all-time top goalscorer has scored 159-goals throughout his club career though only five of those came during his 12-months on Tyneside.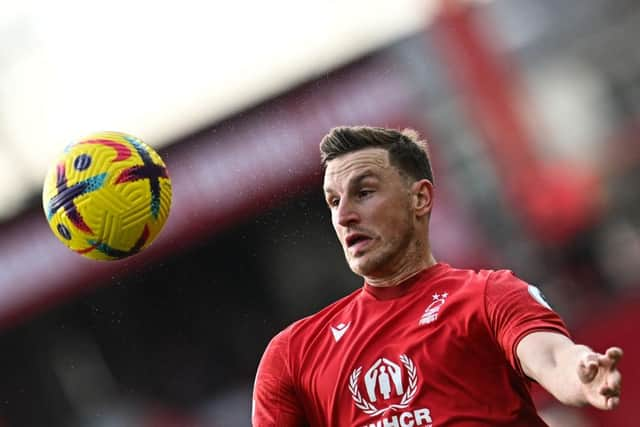 And when asked about his decision to join Nottingham Forest, Wood told Sky Sports: "It's good, it's different, it's a change.
"Coming to a new club, a new city, it's always takes some time getting used to it and moving around, getting settled. It's nice, a good bunch of lads, good coaching staff and to get a first taste of the City Ground and the fanbase was great at the weekend.
"It was very tough [to leave Newcastle], it was a tough decision because of where the project is heading. The friendships I had grown with the players there, that dressing room is special, it's progressing and becoming one of the best dressing rooms I've been part of.
"So it was extremely tough to leave, especially where they are in the final of the Carabao Cup and the chance to be involved in that would have been huge. But I needed to look at myself and my game, and where I wanted to see myself in order to play football as long as possible.
"I wanted to play at the highest level as long as possible and coming here [to Forest] gave me a chance to do that. It was one of the biggest turning points. I am thinking long-term, I've seen the project they want to do. First I have to win over the fans, and get them to fall in love, which would be nice.
"There's some great players here and yes, I'm looking long-term and hoping this loan move will turn into a permanent and with any luck it should do. It will be interesting to see where it goes."