A Champions League dream two decades in the making
Newcastle United are back in the Champions League.
Published 25th May 2023, 11:29 BST

- 2 min read
Updated 25th May 2023, 11:29 BST
It's a sentence that never gets tiring to write, because Newcastle United are back in the Champions League. For the first time in two decades, Zadok the Priest will blast around St James' Park and, for those few precious moments, it will be the best sound in the world.
Their goalless draw against Leicester City on Monday night was hardly a game that will live long in the memory, but it didn't need to be. Their work over the previous 36 games ensured their destiny was in their own hands and that they could afford to do things at their own pace.
Save for a late Nick Pope save, one that typified his immense contribution to the team in his debut season at St James' Park, Newcastle never looked troubled by their opponents and always seemed in control of the game. They knew exactly what they needed to do and completed the task with minimal fuss.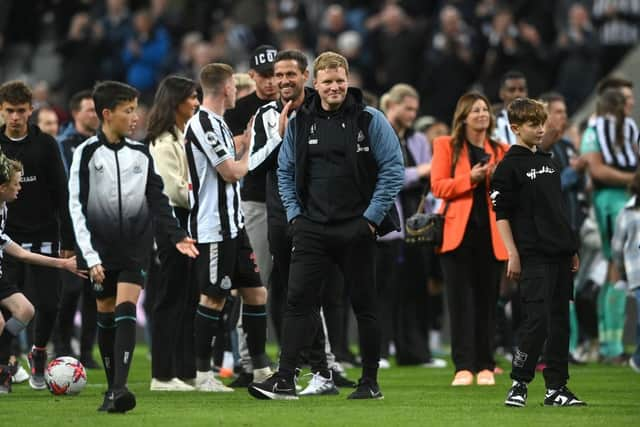 And that, really, has been the story of what has been a simply sensational campaign. Of course, there have been some fantastic moments sprinkled throughout the season, but they've largely been dominated by relentless energy and determination game in and game out.
It's a relentlessness that has been driven down from Eddie Howe onto the squad and one that, in difficult moments, has transformed their fortunes. A great example of this is their win over Nottingham Forest at the City Ground in March.
That game showed Newcastle's true Champions League colours as they went from a side set to drop points, albeit at a tricky place to visit, to one that found a way to win despite a huge amount of setbacks. The psychological impact of that win, not just for them but on their nearest rivals as well, would have been huge and instigated an end of season run of form that saw the Magpies rise to the unassailable position they now find themselves in.
This approach has served them well on the pitch and off it they have benefitted as well with a relentless approach to the transfer market that has seen them land their top targets with minimal fuss. They identified Sven Botman, Alexander Isak and Anthony Gordon as potential additions and when the time was right, they struck to complete a deal with minimal fuss.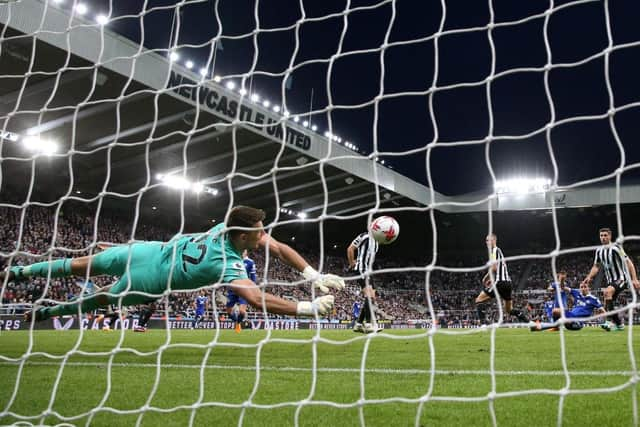 It's an attitude that will stand them in good stead for the future as well when their success, naturally, brings them doubters and detractors from outside. Not that the team and club will let that impact them though.
Ending a 20-year Champions League hiatus is a fantastic achievement and something that everyone associated with the club should be proud of. Fans will relish the chance to watch the very best teams in world football come to St James' Park - and you can bet that this Newcastle side will strive to go toe-to-toe with those teams.
A two decade wait is over. Newcastle United are back in the Champions League.