Adam Armstrong's staggering valuation two years after £1.75m Newcastle United sale
Adam Armstrong leads the Championship scoring charts with 11 goals.
And the former Newcastle United forward's form is attracting interest from other clubs ahead of the January window.
However, Blackburn Rovers are not interested in selling the 23-year-old given his importance to Tony Mowbray's team, and chief executive officer Steve Waggott has suggested the club values him at around £25million.
"I think first we'd need to get an official offer from the club, and if, say for example, Leeds United phoned us up in late December, early January saying 'we have £25-30million for Adam Armstrong', then I would say to the owners 'here's an offer we need to consider'," said Waggott.
"But, the key is who is coming in for Adam Amrstrong if you sell him? How are you going to use the £30m? Yes, you could use some towards operational losses, but how are you going to build out from losing a player of that magnitude?
"At the moment, if you took him out, you'd probably say our promotion prospects would be vastly diminished.
"With Adam Armstrong, this is the third occasion we've bought him on the third time of asking, really. We brought him in to Coventry from Newcastle, and he scored 20 in 40 games there, he was absolutely unbelievable.
"We obviously brought him in again and then we went back to Newcastle to say can we buy him? And we got him."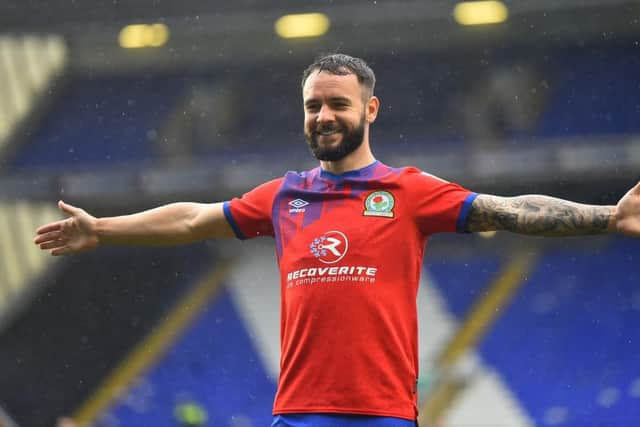 Newcastle inserted a "big" sell-on clause into the £1.75million deal which took Armstrong to Ewood Park in the summer of 2008.
"We got a good price, albeit with a big sell-on, but he does what it says on the tin," Waggott told Lancs Live. "When he's at it, he's a prolific goalscorer, and I would think if any offers came in, it will be for Armstrong.
"Goalscorers keep you in jobs, don't they? They keep managers in jobs, they keep the fans happy, and Blackburn had another decent Geordie striker (Alan Shearer) when they won the Premier League way back, didn't they?
"If he can get anywhere near him, he'd have had a decent career."
Armstrong made one Premier League start for United.