Aleksandar Mitrovic reacts to Fulham's relegation as Newcastle United stay up
Aleksandar Mitrovic reflected on Fulham's "failures" after the club was relegated from the Premier League.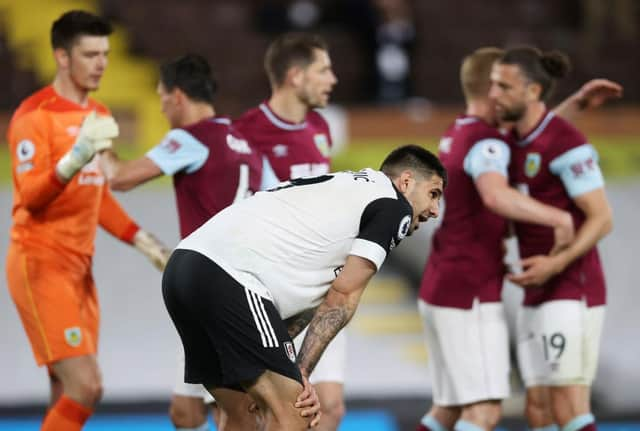 A 2-0 defeat to Burnley at Craven Cottage last night confirmed the club's fate with three games left – and ensured another season of top-flight football for Newcastle United his former club.
"It's a tough time, but we have failed today," Mitrovic told Sky Sports. "We've failed this season. It was not good enough. We didn't deserve to stay up. It was good at times, but, overall, we have finished where we deserve to be. We are really sad for the fans. For the people in the club, it's really tough.
"We felt tonight we didn't show the big character, big mentality, and we cracked under the pressure a little bit. We were not good enough. We tried, we fought, we worked hard, but we needed more quality on the ball.
"In a league like this, you get punished. We got punished today – and this season."
Fulham, promoted last season, had pushed hard earlier this year, but the club's form dipped last month.
"It's been looming, but it doesn't hide the disappointment, hurt and sadness I feel. It's inevitable now," said manager and former United midfielder Scott Parker. "I'm gutted.
"This year, at times, while we have had some big improvements and pushed on in certain elements, the facts are that we've fallen short. We've not been quite good enough."
Newcastle are 12 points above third-bottom Fulham ahead of Friday night's game against Premier League leaders Manchester City.