Allan Saint-Maximin issues Newcastle United transfer warning in honest response to AC Milan link
Newcastle United winger Allan Saint-Maximin has responded to the transfer speculation linking him with a January move to AC Milan.
Reports from Italy were linking Saint-Maximin with a move to Milan after the winger had not started a Premier League match for Newcastle since August. The 25-year-old returned to the Magpies starting line-up for Saturday's 1-1 draw with West ham United at St James's Park and acknowledged the transfer interest when asked after the match.
"I will be honest because I'm not going to lie, when you are in that situation [not starting matches], for sure, a lot of teams can see that," he said. "A lot of teams can think it's the right opportunity to come and to buy the player."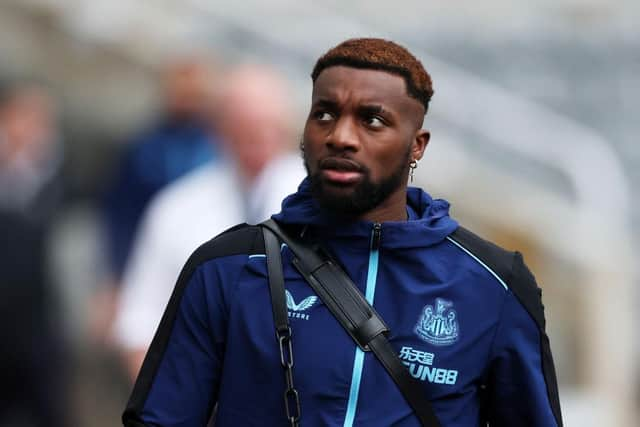 Saint-Maximin also issued an honest warning suggesting he may be forced to find a new club if he were to remain out of the side.
"I'm very proud to be there and for sure the most important thing for me is to play," he added. "I will always try to be in a position where I play every game because any player doesn't like and I don't play football to be on the bench.
"Sometimes you need to understand the situation and when I was in the team the team didn't lose any games and I did my job and when I wasn't there the team kept going to play well. You need to understand that.
"For sure, if we lose two games and I stay on the bench, that will be different, I would never accept that situation."
Saint-Maximin also reiterated that he understands his role in the team and is not the type of player to make things difficult for Eddie Howe.
"When the team did so well and especially when you love the players you cannot be like, okay when you play you are very nice guys and when you start to not play you just try to [make things difficult], I'm not like that," he continued.
"I believe a lot in God and that's why even when I didn't play, I pray for the team because finally we are together and if we manage to reach the Champions League we're going to do it together and that's the most important thing for all of us."