Allan Saint-Maximin makes 'huge' Newcastle United claim
Allan Saint-Maximin feels "at home" at Newcastle United – and wants to build an even bigger club.
Saint-Maximin, set to face Al Hilal in tonight's friendly in Riyadh, Saudi Arabia, joined the club more than three years ago.
Relegation was a threat for his first three years at St James's Park, but a £305million takeover last year has changed everything at the third-placed club, which is now looking up the table.
And Saint-Maximin, 25, wants to be part of a brighter future at a club he "loves so much".
Asked about the post-takeover changes at the club, Saint-Maximin said: "It's very nice, it's like finding your first house. It's when you have found a very nice house and you know what you are going to build.
"You start to see the potential there and you are like 'wow – this is huge'. That's a great example, because I really feel at home here.
"This is a different place now. There are a lot of beautiful houses in the world now, but there are some houses where you put your feet and think 'here's my home'.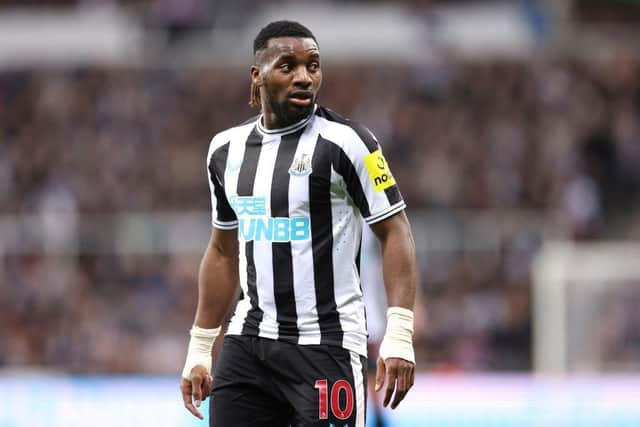 "It's the feeling I have in Newcastle. I'm very proud, because sometimes when you start, everything isn't perfect. When you work very hard, you start to see everything change, especially when you have the choice to go to another club. You just say 'no, I'll believe until the end at this club'.
"I want to give back the love they give me. You think 'it's great – anything can happen now'. I'll always be a Newcastle fan, I love the club so much."