Amanda Staveley's $1billion promise to Newcastle United fans - and everything she has said about a takeover
Amanda Staveley has had plenty to say over a Newcastle United takeover – as she looks to strike a deal.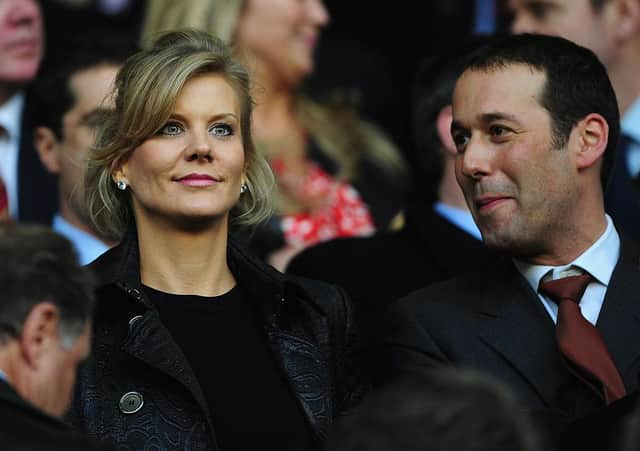 Everything Amanda Staveley has said about a Newcastle United takeover
We've rounded-up everything she's had to say, which includes a $1billion promise to supporters...
In an interview with The National, Staveley discussed the difficulties in keep a takeover deal confidential – and promised a substantial cash injection into Newcastle United should a deal be completed.
"In football there seems to be no secrets, there is such intense interest in football and that is difficult to manage [during a transaction]."
"Will comfortably be able to invest $1 billion into a deal if we need to, or more, and we also will invest throughout the capital structure.
"We will do equity and we will do credit as well.
"That affords us some degree of balancing our risk as well."
After a deal went cold – and Mike Ashley accused Staveley's group of wasting time – the businesswoman spoke out on her disappointment at the deal falling flat. She did, however, confirm that her bid remained on the table during an interview with The Times.
"I'm very concerned, I'm very surprised and I'm disappointed about what's been said this week.
"The suggestion that we were either wasting time or not serious is absurd. It's hurtful. Hugely hurtful.
"I'm very much still interested in buying Newcastle. And our bid remains on the table."
Staveley confirmed she had 'no issue' with Mike Ashley and remained keen on a deal – but was also eyeing other clubs.
"We are big fans of Newcastle, big fans of the team.
"We have no issue with Mr Ashley, that [the 'time waster' claim] is water under the bridge.
"It's still an interesting club to us, the fans are fantastic, but we are looking at a lot of clubs.
"We are sensible people who invest other people's money. We would also put our own capital in – of course we would."
Staveley's new interest in Newcastle United, accompanied by the Saudi Arabian Public Investment Fund, was revealed.
She has yet to discuss it publicly, though.