Amanda Staveley's firm 'earned £5m' from sale of Premier League club
Amanda Staveley, embroiled in a £1.6billion battle with Barclays, has told a High Court judge how her firm earned about £5million after becoming involved in the sale of Manchester City 12 years ago.
Saturday, 13th June 2020, 12:57 pm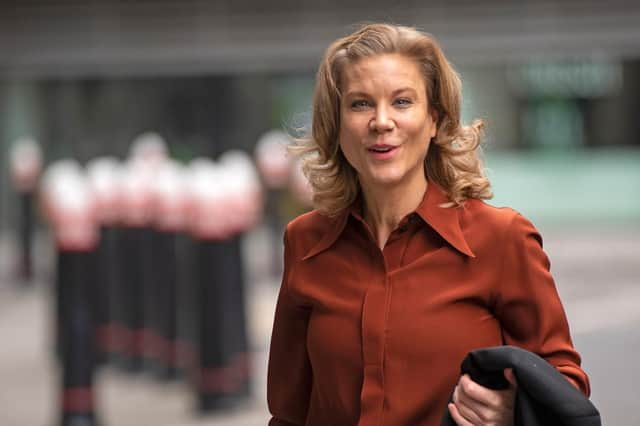 Amanda Staveley arrives at the High Court.
Staveley yesterday told Mr Justice Waksman that she had acted for then-City owner Thaksin Shinawatra, who sold the club to a group of Abu Dhabi investors.
She said her firm, PCP Capital Partners, had been "looking at" Liverpool before becoming involved with the club. Staveley – who has brokered a £300million deal for Newcastle United – is giving evidence at a High Court trial in London.
PCP has sued Barclays and wants £1.6billion damages.
Ms Staveley says PCP was not treated fairly and is owed money for work it did setting up a Middle East investment deal with the bank during the 2008 global financial crisis. She has told the judge that she was lied to and misled. Barclays disputes PCP's claim.