Boris Johnson reveals when Newcastle United fans can return to St James's Park in a major boost
Boris Johnson has confirmed that supporters will be able to return to football grounds in October under the current plans being implemented by the government.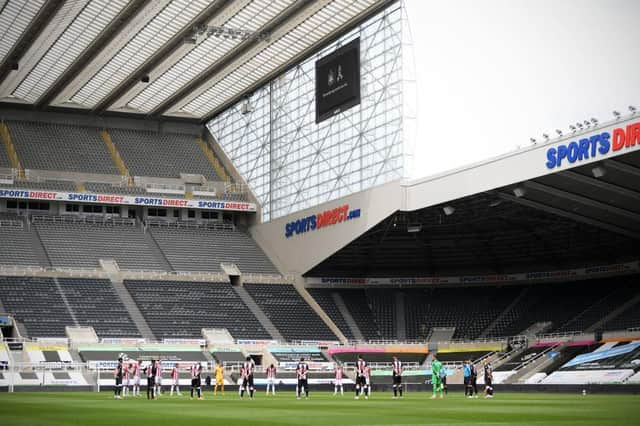 Newcastle United supporters haven't been able to watch a game at St James's Park since March, with the Premier League season having resumed behind closed doors after an initial suspension.
But there could be some light at the end of the tunnel, with the Prime Minister giving a tentative green light to fans returning to sporting events in the autumn.
However, he made clear that stadiums will have to reopen in a 'COVID-secure way', meaning some form of social distancing is likely.
"We will restart indoor performances to a live audience, subject to the success of pilots, and we will also pilot larger gatherings in venues like sport stadia, with a view to a wider reopening in the autumn.
"All of these measures should be done in a COVID-secure way.
"It is my strong and sincere hope that we will be able to review the outstanding restrictions and allow a more significant return to normality from November, at the earliest, possibly in time for Christmas."
Premier League League clubs have been working under the assumption that when fans are allowed to return to games, it will be with a limited capacity.
It remains unclear when the new season will begin, but today's announcement represents a significant boost as clubs look ahead to the 2020/21 season and will grant an element of clarity.