Brilliant tweet reveals staggering generosity of Newcastle United fans
Newcastle United fans have raised a staggering £16,000 pounds for the Newcastle West End Foodbank.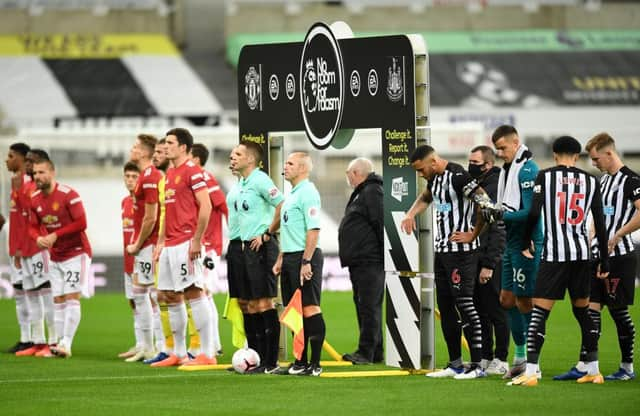 Players of Newcastle United and Manchester United line up prior to the Premier League match at St James's Park.
NUFC Fans Food Bank today tweeted: "Morning all #GenerousGeordies! We are proud to announce that we – YOU – have donated & raised SIXTEEN THOUSAND POUNDs from the #CharityNotPPV campaign. An absolutely incredible amount including £11,000 alone yesterday from over 1,000 donators. Best fans in the world."
That decision has attracted criticism given that fans, unable to attend games due to the coronavirus, will have to pay extra even if they have a TV package.