Coronavirus, takeover talk, contracts & the next transfer window – issues on the agenda for Newcastle United & Steve Bruce
Football is taking a backseat for now, but one day it will come back into focus and Newcastle United and Steve Bruce face a number of very familiar challenges.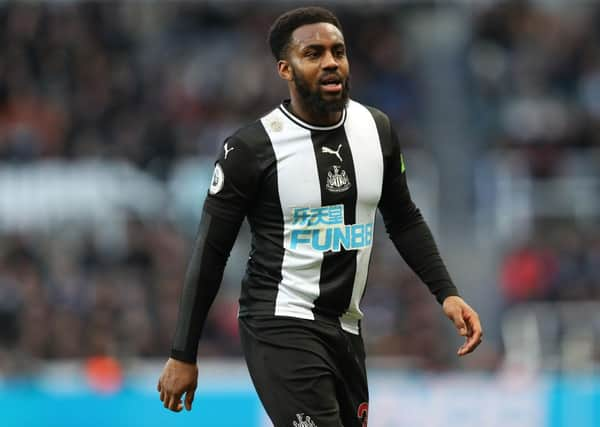 Q: Would you sign any of Newcastle's loan players - Nabil Bentaleb, Danny Rose and Valentino Lazaro?
LK: "It's difficult to say whether any of them have really done enough to warrant the club splashing out to sign them permanently. I think the one player who has, in my eyes, played himself out of a move is Bentaleb. You could make some kind of case for the other two, although again Rose has hardly pulled up any trees and we just haven't seen enough of Lazaro to judge."
JC: "I'd probably go for all three. It will reportedly cost Newcastle £8m to sign Bentaleb and that is nothing in today's market for a player with Premier League, Champions League and international experience. The Algerian hasn't exactly set the world alight but I've been impressed by his attitude and his willingness to improve, which I'm sure he will. Rose brings similar experience, so I can't see why Steve Bruce would not want to sign him this summer. It will - and should - be explored but it all depends on Tottenham's asking price and the player himself. Sign Lazaro but please not as a wing back! He has looked an exciting talent when going forward and seems to have settled well. That said, I don't get the feeling signing for Newcastle permanently is his number one choice."
Q: If you could only sign one, would you go Jetro Willems or Danny Rose?
LK: "I think at this stage in their respective careers Willems is the better player. Rose has been a top class performer, one of the best in the world in his position at times in his career, but those days are behind him, hence why Tottenham Hotspur were keen to offload. The problem moving forward is that Willems, if a new season starts up this year, might not be fit to play, which is why Rose has a chance. I'd still go Willems to be honest, even if Rose is probably better in Bruce's preferred four-man backline."
JC: "Tough one because of how excellent Willems was on Tyneside but if you factor in his long term injury then it has to be Rose. It might take a year from now to see the Dutchman fully up-and-running again whereas in that time, Newcastle could have a fully fit Rose at their disposal, who is then arguably England's best left-back."
Q: What areas does Steve Bruce need to prioritise when the next transfer window comes around, whenever that may be?
LK: "Dwight Gayle and Andy Carroll are likely to be allowed to leave, which would see United retain just one striker – Joelinton. The big Brazilian, although showing signs of improvement, needs a break and another centre forward is an absolute must. Two might even be on the cards. The centre of midfield is just not up to scratch for me as well. Jonjo Shelvey and Isaac Hayden have their faults, but are the best midfield duo United have. This is the same as their Championship season. Put simply, they need an upgrade."
JC: "Bar the obvious of signing a proper number 9, I'd say a right back and a box-to-box midfielder.Lazaro is not a full-back and isn't the answer as previously thought by Bruce. DeAndre Yedlin is very hit and miss and while Javier Manquillo has come on leaps and bounds, his contract situation is up in the air. The Bentaleb of Tottenham is exactly what Newcastle need but the early stages of his Toon career suggest he is not that type of player anymore. But as I said before, it'd be wrong to write him off."
Q: What would you give Bruce as a mark out of 10 for his time on Tyneside so far?
LK: "A very solid SEVEN. If the FA Cup run continues beyond this round he'd improve to an EIGHT. Sadly, we may never get the chance to know whether United will make their first Wembley appearance since 2000. League form has been patchy but the Magpies have always kept their head above water. Going forward, they need to improve mind, or relegation concerns will remain into 2020/21."
JC: "If I'm basing it on results only then it has to be an 8. As it stands currently, Newcastle are eight points above the drop zone and into the last eight of the FA Cup. Now, if you had been told that in August, I'm fairly sure you would have been more than pleased. The one criticism I do get with Bruce is the style of play - Newcastle have been awful to watch and counted themselves lucky above average. But, it is a result business, isn't it?"
Q: What impact, if any, do you think the coronavirus outbreak has had on any takeover talk?
LK: "The big potential impact could be on current owner Mike Ashley. Should his personal wealth take a considerable hit, and his 'baby' Sports Direct fail to navigate very choppy financial waters, would it make Ashley more likely to sell? You have to hope so."
JC: "Without knowing the ins and outs, I can't imagine it is anyone's priority at this stage to thrash out a takeover deal - it's difficult at the best of times anyway never mind during the ongoing pandemic."