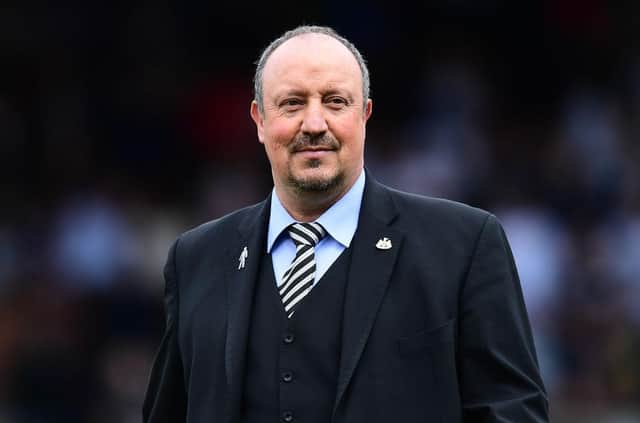 Rafael Benitez. (Photo by Alex Broadway/Getty Images)
Benitez remains a hugely popular figure on Tyneside, and many supporters were left hugely disappointed by his departure from St. James' Park before the beginning of last season.
With current Magpies boss Steve Bruce facing mounting pressure in his role at the club, fans have taken to Twitter to express their hope at an unlikely return to the north east.
While many conceded that a comeback is a near impossibility while Mike Ashley is still in charge of the club, there still appears to be a small contingent who are hopeful that we could be about to see a miraculous second coming of the much-adored 60-year-old.
Here are some of the best reactions from supporters on social media:
@NUFC360 tweeted: "Do the right thing, Mike".
@CalumVert2 tweeted: "Take him back in a heartbeat".
@PaulLaverick1 tweeted: "Dare to dream".
@Jamesgr03407364 tweeted: "We'd literally go from relegation favourites to pretty much guaranteed survival under Rafa. It's not going to happen but I hope it does".
@DavidYessir7 tweeted: "Got more chance of us winning the league than that happening".
@MichaelGetty86 tweeted: "No compensation to pay the Chinese club. Get the good vibes back. One can hope".
@TomPrice92 tweeted: "It's written in the stars".
@NeilSehmby tweeted: "Please come home".