Eddie Howe assesses Jonjo Shelvey's place in Newcastle's 25-man squad after 'complex' injury
Newcastle United were dealt a major injury blow this week with Jonjo Shelvey facing an extended spell on the sidelines following surgery.
The midfielder picked up a hamstring injury during Newcastle's 3-2 defeat at Benfica during pre-season and has subsequently been ruled out until November.
"It was quite a complex one, we had a number of scans and a number of opinions with Jonjo because we wanted to make the right call," Howe said.
"It wasn't a clear or simple injury so he's had an operation and we expect him to be out for around 12 weeks.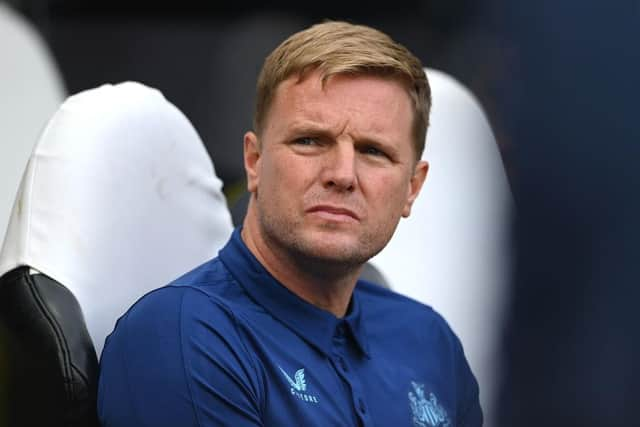 "He's very disappointed obviously, he'd worked very hard in pre-season and looked in really good physical shape so it's a real shame for him and for us.
"He's on the road to recovery now and he's in a much better place now after the operation than before mentally and we're looking forward to getting him back."
Newcastle still have plenty of options in the central-midfield roles but Shelvey's injury could force a rethink in terms of further incomings in the transfer market.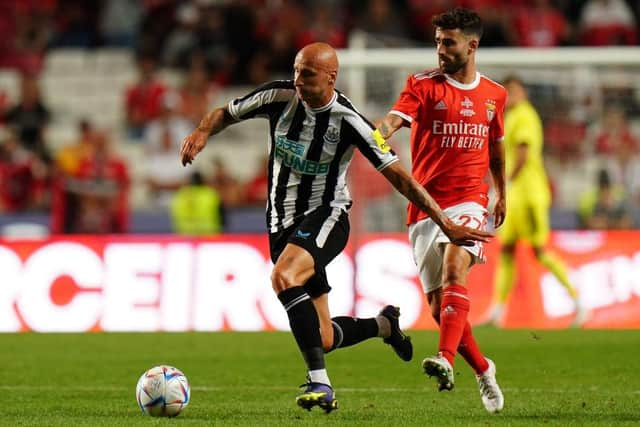 "I feel we have enough to cover his absence currently but you know football, that can change very quickly," Howe added. "Losing Jonjo is a big blow, he's been a huge player for us over the last few seasons and he brings unique qualities in that midfield role.
"Bruno [Guimaraes] played in that position [against Nottingham Forest] and did very, very well and we do have other players, Sean Longstaff has played that position in pre-season and did very well. We have a couple of options but we're going to miss Jonjo."
With Shelvey not due back until November, just before the Premier League breaks for the World Cup, his position in the 25-man squad for the first half of the season is under threat.
But Howe intends to keep a place for the 30-year-old.
"I'd say he'd be in the squad without giving a 100-per-cent guarantee because we need to see how his rehab goes and there's a chance that he'll be back and have a chance to play, which at the moment we think there is," he added.
"But if it looked like it would change and it looked like he wouldn't [have a chance to play] then that might be a different decision."