Eddie Howe issues new Newcastle United update on Allan Saint-Maximin
Eddie Howe told of his "huge disappointment" after Allan Saint-Maximin missed Newcastle United's FA Cup defeat to Sheffield Wednesday.
"It was a huge disappointment that he did miss out," said United's head coach. "We felt that this was an ideal game for him to build his fitness and match time after his hamstring injury. Sometimes, these things are just meant to be. It happened, and hopefully he'll be back soon.
"We hope to just get Maxi back to full fitness, because he's a game-changer. He's a match-winner. I think you could see tonight, with him in the team, that result is potentially different. All we can do is get him back, and get him back to his best as quickly as possible."
Asked why he had missed the game, Howe said: "He felt unwell after training yesterday."
Saint-Maximin – who has found his opportunities limited this season by injuries and the form of others – posted a New Year's message to fans on Instagram.
"For this new year starting I wanted to thank everyone for the support & everyone that always believed in me in good as well as bad moments," said Allan Saint-Maximin.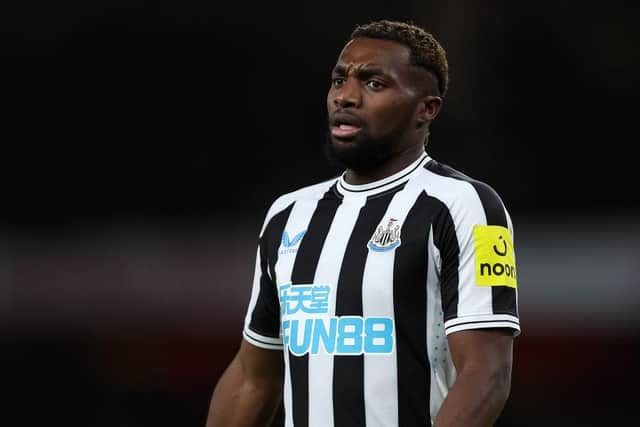 "A chapter of my career is turned, I will give everything as I always did for better days to come. I hope you guys are ready, the best is yet to come."
Speaking to the Gazette in Riyadh, Saudi Arabia, last month, Saint-Maximin said: "It's been a very difficult time for me, because you can see I put in a lot of work during pre-season to be able to come back fit and to be the best I can.
"I started very well, I did a great game against Manchester City – it was one of the best games I've played for Newcastle."
Saint-Maximin, signed from Nice in the summer of 2019, is under contract at the club until 2026.