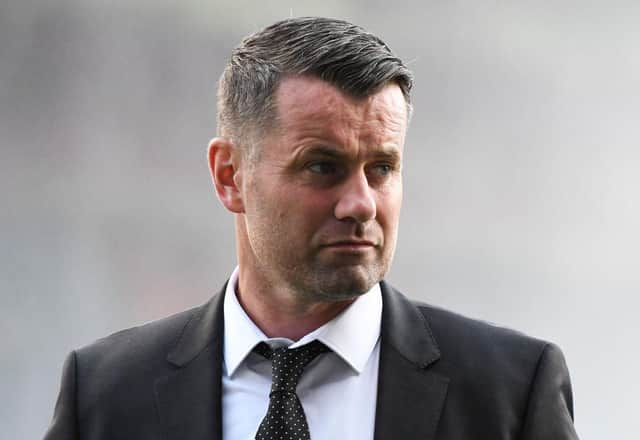 (Photo by George Wood/Getty Images)
Amanda Staveley, the Public Investment Fund of Saudi Arabia and the Reuben brothers are waiting to hear if their £300m bid has been successful.
Reports in the national press earlier this week claimed the Premier League have 'delayed their decision' due to complaints around Saudi Arabia's alleged piracy involvement.
BeIn Sport – one of the Premier League's biggest oversea TV partners – has voiced its displeasure over the Saudis, who will take up an 80% stake, owning a Premier League football club.
And Given, who spent over 10 years as a player on Tyneside, believes a takeover would be good for the top-flight.
"I do think it'd be great for the Premier League," he told Sky Sports News. "When St James's Park is rocking, it is a phenomenal place to play, even for opposition players.
"To go there when they have a strong team on the pitch, they know it is going to be a very tough afternoon or night.
"If this new ownership comes in and Mike Ashley leaves - I think fans have really had enough of Mike Ashley at this stage, they want to see the back of him.
"It is exciting times for Newcastle fans. I'm sure they are sitting on the edge of their seats desperate for this to come off. I think It'll be great for the city.
"The players in recent weeks - I know the media get carried away at times - but they have been linked with (Kylian) Mbappe, Gareth Bale and all these different superstars.
"I always remember when Michael Owen and Alan Shearer signed, the stadium was half full just to welcome them signing.
"They love their football in the North East. It'll be very special if it happens."