Ex-Newcastle United goalkeeper hits out over racism
Former Newcastle United goalkeeper Shaka Hislop has accused UEFA and FIFA of being more concerned with finances than tackling racism after two Premier League footballers spoke out against online abuse.
Published 14th Jul 2020, 07:30 BST

- 1 min read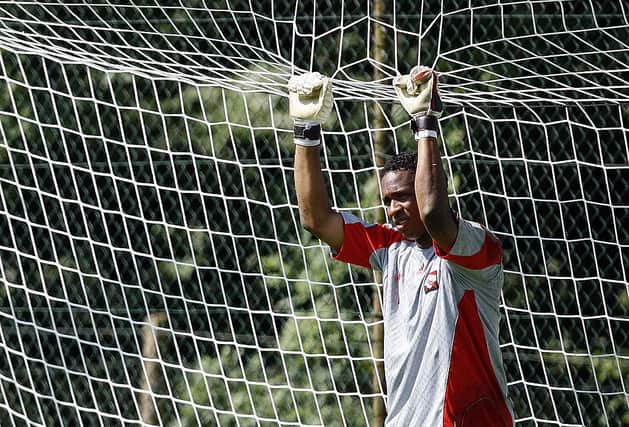 The 51-year-old believes the anti-racism messages from the top of football are not strong enough.
Hislop, honorary president of Show Racism the Red Card, was speaking after Wilfried Zaha and David McGoldrick were victims of online racist abuse over the weekend.
Crystal Palace's Zaha and Sheffield United's McGoldrick shared the sickening messages they received and Hislop feels UEFA and FIFA need to set a better example.
"You have fines of 10,000 or 15,000 Euros for racist chanting, but you have larger fines for financial irregularities," he told the PA news agency from his home in Boston.
"It says to fans and black, Asian, minority and ethic players it's more important to have a balanced balance sheet than it is you being safe and feeling you can come to a game and not be racially abused.
"That message is coming from the top and that is as empowering to that extreme element coming to football as anything else. The authorities have to have harsher sentences around racism and racist chanting in stadiums.
"I have no problem with FIFA and UEFA allowing individual FAs to have their own punishments.
"But if those fines, suspensions and punishments are too weak – which we saw particularly from the Italian FA – then UEFA has to step in. If UEFA don't do a good enough job of policing their own members then FIFA has to step in."