'Fell asleep in the fifth minute': Newcastle United fans hilariously sum up bore draw with Brighton
Newcastle United ended their three-match losing run with a 0-0 draw at Brighton and Hove Albion. And yes, the scoreline is as boring as it sounds.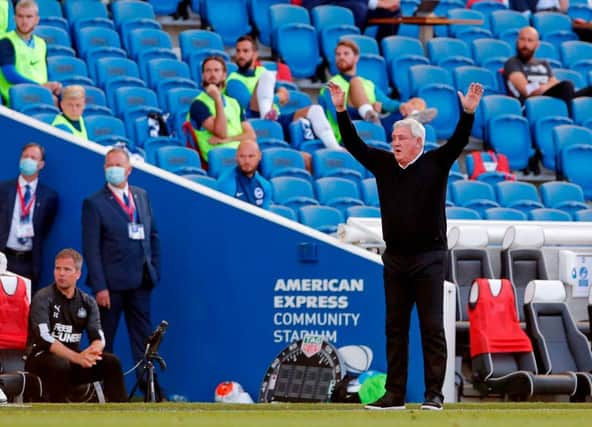 We'll allow United fans to sum up the performance – so scroll down to see just some of the reaction on social media:
@David_B_HU: Is there any way I can get back this 90 mins in my life?
@agbnufc: A cure for insomnia has been found and it's this match.
@AngelNUFC: The highlight of the match was Dubrakva putting a cap.
@KristoferHayes: One of the worst games I've watched us play. Just dreadful, nothing about us. Wasted 90 minutes of my life that I'll never get back…
@KateStewart22: Enough is enough. For god's sake, Masters announce the #NUFCTakeover NOW…
@Eddy503Gosling: We are gonna get exposed badly next season.
@JnathanN: What an awful, awful waste of 105 minutes of my life.
@PaulMinshaw: @GaryLineker if you put a highlights package on MOTD for Brighton v Newcastle you deserve a bafta.
@1_JamesDixon_1: Did he not realise we could make 5 subs? Tough game to watch, tactics where shocking, no attempt to even change things either. Pathetic.
@joshgoodfelloww: Fell asleep in the 5th minute