Former Newcastle United frontman backed for Everton role over 'wrong' Rafa Benitez; Peter Lovenkrands speaks after landing first managerial post
Rafa Benitez is certainly NOT the man to lead Everton – that's the view of Goodison Park legend Neville Southall.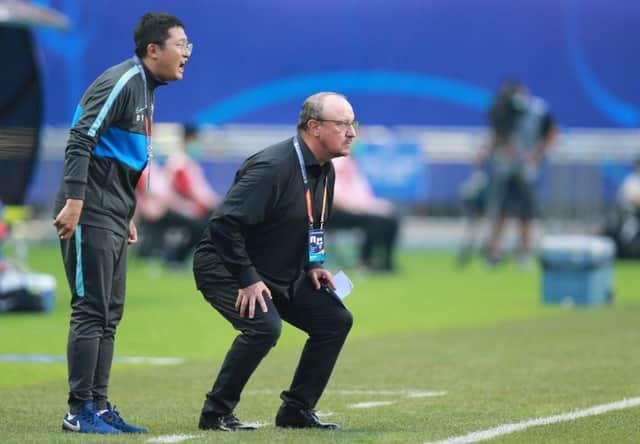 Benitez was, last week, understood to be close to sealing the top job at Everton, despite fan anger at the offer to the Liverpool hero.
The deal is yet to be completed mind, at Southall thinks the ideal candidate is not Benitez, but someone right under owner Farhad Moshiri's nose.
"I think Rafa Benitez is a good manager, but is he right for Everton? No. Not a chance! He's Liverpool, the fans won't have it," he told talkSPORT.
"If he comes into that ground, he's going to have to produce something special, and at the moment with the squad we've got he's going to do well to do something special there, because it's a work in progress.
"So, for me, I would rather have Duncan Ferguson (the former Everton striker and Ancelotti's assistant manager).
"We're never going to get relegated and he's a good manager, I think he's far underrated than anyone else.
"He started before Carlo Ancelotti and put us on a good run, he's knowledgeable in everything he does, he knows the club inside-out, he knows all the younger players, so why not give him a season's contract?
"We're not going to be in any worse position at the end of next season than we are now.
"But Benitez? No. A good manager in his own right, but too many connections with Liverpool."
Former Magpie Lovenkrands reveals managerial influences
Meanwhile, former Newcastle forward Peter Lovenkrands has spoken of his influences having secured his first managerial post with Danish First Division outfit Fremad Amager.
"I gained a lot of experience from Steven Gerrard and Michael Beale, who gave me some important tools in everyday life. The leadership role of the B-team gave me an opportunity to work on my development and the development of players who had to fight for a place on a really strong first-team under the leadership of Gerrard," he said.
"Now a new chapter in my career is starting, and I am really excited to get started on Monday morning."