Georginio Wijnaldum: I changed when I left Newcastle United
Georginio Wijnaldum says he's a different player at Liverpool – thanks to Jurgen Klopp.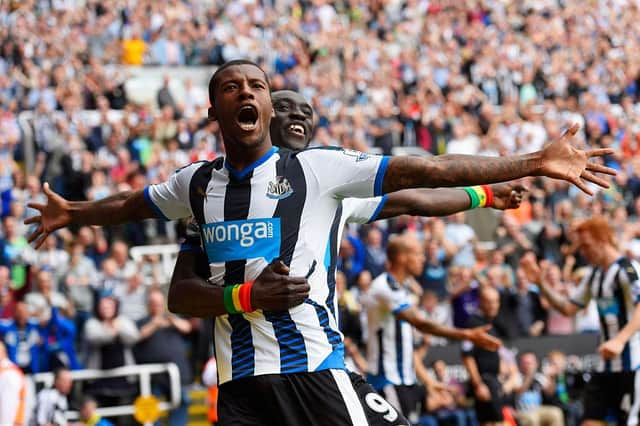 Wijnaldum had an attacking role during his year at Newcastle United – and scored four goals in one game.
Klopp saw him as a defensive midfielder, and the Champions League winner believes he's now an "all-rounder".
"My development since I came to Liverpool has been good – I've become more of an all-round player.," the 29-year-old told UEFA.
"I was used to playing in a very attacking role and only in attack. Since the World Cup with (Louis) van Gaal (in 2014), I've had a more controlling role in midfield, and that went well. After that, I didn't play that role again, at PSV or Newcastle.
"When I spoke with Klopp, he saw me in a more defensive role, where I needed to be an all-rounder. It's not always easy, as I'm used to attacking, but it has helped in my development. I'm a more complete player now than I was when I arrived.
"The manager has had a big influence on me. He',s brought the club back to where it used to be and he brought his vision to the club. I have to say his vision fits the club."