Henry Mauriss' Newcastle United 'bid', WTO report analysis and Premier League restart - Mouth of the Tyne Podcast
Mouth of the Tyne Podcast is back with its latest weekly episode following another relentless week in the world of Newcastle United.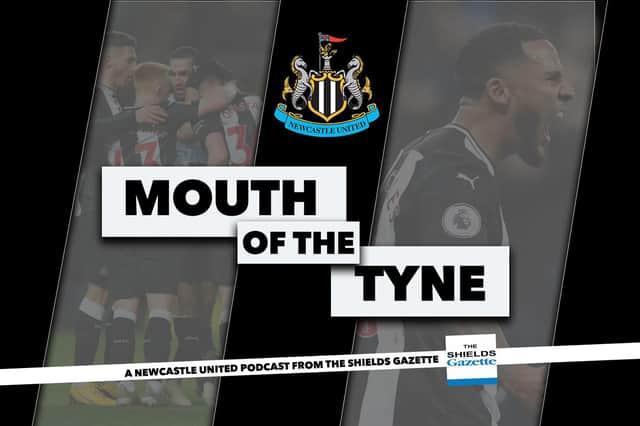 Mouth of the Tyne Podcast
Host Liam Kennedy is back from living room holiday and joined by fellow NUFC writer Miles Starforth and Jordan Cronin to discuss all-things black and white.
It's certainly never dull on Tyneside as the gang talk Henry Mauriss' 'bid', the restart of the Premier League and analyse the widely publicised World Trade Organisation report - and what it could mean for the Saudi-backed takeover.
Listen on Spotify using the player below – or subscribe via iTunes, Acast and Google Podcasts.
Don't forget to follow us on Twitter @MouthOfTynePod, brought to you by our team at the Shields Gazette and JPI Media.