'It wasn't easy': Joelinton opens up on life at Newcastle United
Joelinton has opened up and given a wide-ranging interview after scoring only his second Premier League goal.
Joelinton, signed from Hoffenheim for £40million last summer, spoke to ESPN Brazil after the game about everything from the pressures of wearing the No.9 jersey to working with Steve Bruce, the club's head coach.
On the pressure of wearing the No.9 jersey
"I knew the pressure was going to be great when I came here, because I was the most expensive signing of the club.
"In the beginning, it wasn't easy (going) so many games without scoring, but I always kept working hard, and I had the support of my coach and team-mates".
On the Premier League
"Very difficult league. The defenders are very strong. I felt a little of this – it's different from Germany. Now there are more people in the attack, players close, which helps me. I'm happy, and I hope to end this season well.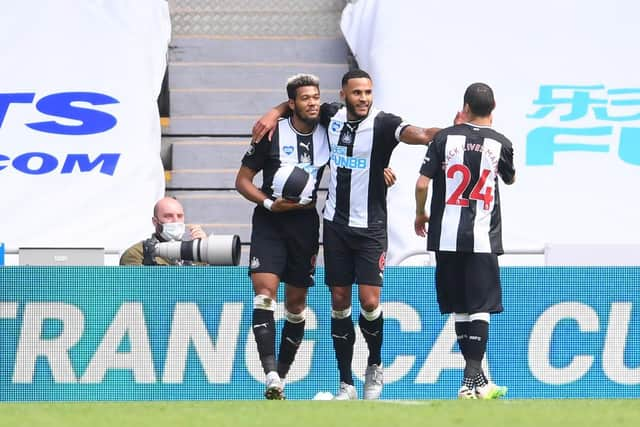 "The goal is to stay in the Premier League, get the points and maybe seek a better position in the league. In the cup, we have a difficult game against Manchester City, but anything can happen, and who knows? We could reach a final. It's the shortest path to a title. I hope to continue scoring goals."
On Steve Bruce
"When he arrived, he came under a lot of pressure, part of the fans didn't want him. A nice guy, hard worker, but who demands, and is a friend, always with words of strength. He's doing his best. For me, he's a great coach."
On lockdown and the restart
"I worked a lot on finishing, I was feeling more relaxed, and I was happy being able to score the goal in the end. We prepared well for the return. I'd like to continue playing, that we didn't have the break, but the moment called for it. I was able to think and analysed some games."