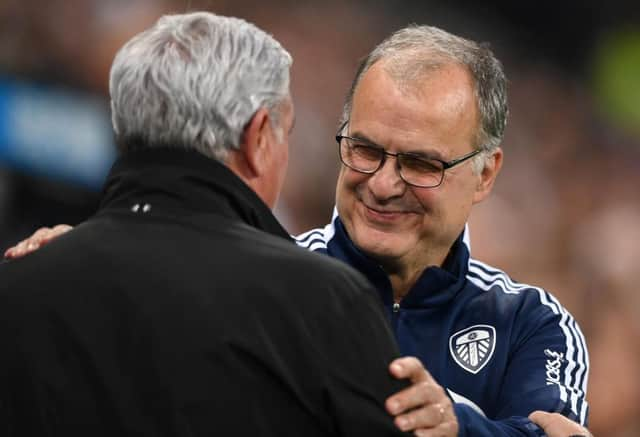 Leeds United manager Marcelo Bielsa greets Steve Bruce.
Bielsa's Leeds United were held to a 1-1 draw by Newcastle United on Friday night. Allan Saint-Maximin cancelled out Raphinha's opener with a stunning strike before the break.
"It's not easy to manage a team when the fans are clearly against you," said Leeds manager Bielsa.
Reflecting on the game, Bielsa said: "We should have won. We had a lot of opportunities to score, and there were also a lot of options where it didn't end in danger, but it would have been easy for them to have been converted into danger. It's true the opponent also had chances, less than us. We dominated the game, and they counter-attacked."