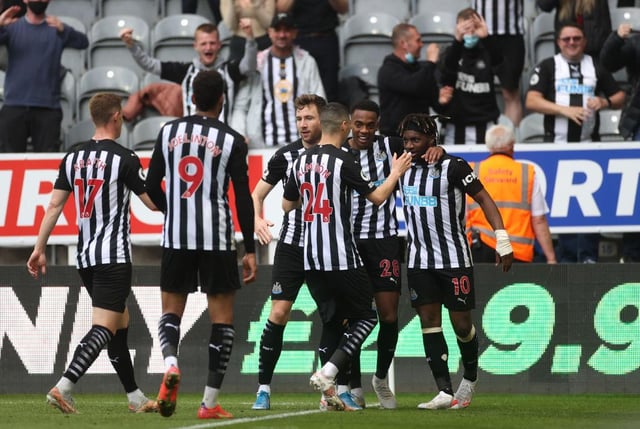 Joe Willock of Newcastle United celebrates with team mates Miguel Almiron and Allan Saint-Maximin after scoring his team's first goal during the Premier League match between Newcastle United and Sheffield United at St. James Park on May 19, 2021 in Newcastle upon Tyne, England.
Joe Willock and Allan Saint-Maximin shine as Newcastle United end home Premier League season with a win – Liam Kennedy's player ratings
Three more points and a little bit of history was made by Newcastle United at St James' Park – and that's without even mentioning the long-awaited return of fans to their rightful home.
Wednesday, 19th May 2021, 8:04 pm
Joe Willock became the youngest player to score six games in a row in the Premier League, while Allan Saint-Maximin dazzled with his skills and even Miguel Almiron and Jonjo Shelvey looked much more like their old selves.
Here's Liam Kennedy's player ratings from another successful night at SJP...