'JOELINTON IS NOT A STRIKER!' – Newcastle United fans react to Steve Bruce's NINE changes in Carabao Cup
Newcastle United boss Steve Bruce has made NINE changes to the Magpies XI for tonight's Carabao Cup third round clash at League Two Morecambe.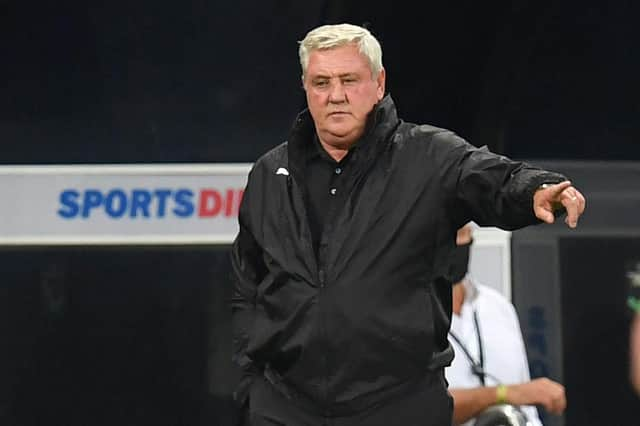 And here's how the United fanbase on #NUFC Twitter have reacted to the news, with Joelinton's selection as a lone striker a bone of contention...
@nufcphilip1892 – "I hope joelinton scores tonight. No matter how bad I think he is sometimes, I always wanna see him do well when ever he plays in a #nufc shirt."
@backthemags – "See the so called NUFC fans on here are praying to their gods that we get beat tonight..."
@thetoonreview – "Is Steve Bruce just simply stupid??? JOELINTON IS NOT A STRIKER!!!!!!"
@emil_franchi – "Murphy assisting Joelinton tonight might just send yer Da into a complete breakdown."
@Baggytrousers79 – "Should be a strong enough team to beat #Morecambe but I did think the same about Brighton at the weekend."
@lee_wilson1 – "I like the team and think we have more than enough to get through. We did not pay for Morecambe players to be tested however and have important first XI players involved. The oversight is grossly negligent imo."
@Toonbeerandbait – "Great... Ritchie starts. Wonder how many times he'll pass it forwards tonight?"
@Connor_D20 – "Don't know what Barlaser done wrong vs Blackburn either, looked twice the player of Longstaff."
@Smithitez Smithy – "Looking forward to seeing how new signing Murphy gets on."
@harrydecosemo – At least the system is correct. Joelinton up top again, Wilson on the bench as security."