Man United hero warns Mason Greenwood could follow Sunderland flop Adnan Januzaj - but thinks he's closer to Newcastle legend
Former Manchester United defender Gary Pallister has argued that current Old Trafford starlet Mason Greenwood possesses many of the same attributes as Newcastle United legend Peter Beardsley.
Published 22nd May 2021, 09:00 BST

- 2 min read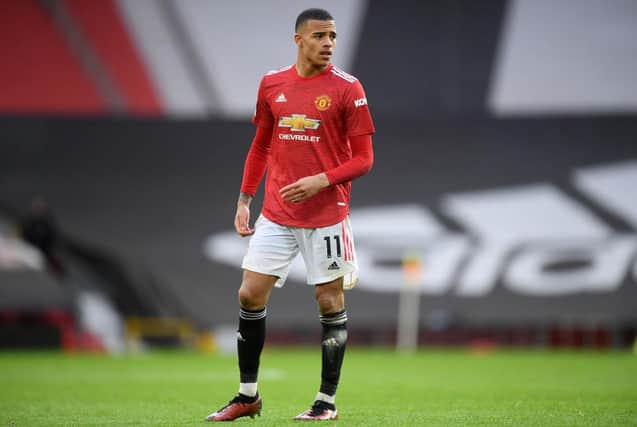 The teenage forward has established himself as a key member of Man United's attacking lineup in recent seasons, and has hit 12 goals in all competitions this season.
Despite his early promise, Pallister has been quick to exercise some caution where Greenwood is concerned, however, and has suggested that he could still see his potential tail off in the same way that former Sunderland loanee Adnan Januzaj's did.
Speaking to Compare.bet, he said: "We don't want to get too excited – we've seen it before with players at this club, one of the latest examples being Adnan Januzaj.
"He exploded onto the scene with great goals and performances, looking like a young Ryan Giggs in a lot of ways, his balance was incredible. And then it all seemed to go pear-shaped overnight, and he not long after moved away from the club and you're sat there scratching your head as to how and why.
"I don't think that's going to happen with Mason, he's been producing over a long period of time now and the main improvement we've seen with him this year has been his general play with his movement around the pitch, he looks stronger and has more nous around him, he's being more involved in the build-up which may have been a bit detrimental at the start of the season where he wasn't scoring many goals, but I think that's all part of the learning process.
"He looks the real deal and it's always difficult for a defender when you're against a two-footed player, a bit like Peter Beardsley where you can't show him on a weaker foot which makes it twice as difficult for a defender.
"The world's his oyster and he's had a few wake-up calls in the media and issues, but he's still only 18 and it's a learning process. He's got to learn that being in the spotlight his every move will be watched and he can't afford to make too many mistakes.
"Hopefully, he's learnt his lessons and he has all the potential in the world and a great manager in Ole. The potential is certainly there."