Manchester United v Newcastle United: Martin Dubravka reveals who he wants to win Carabao Cup
Martin Dubravka could get a Carabao Cup winners medal even if Newcastle United lose to Manchester United at Wembley Stadium.
Dubravka made his first Premier League appearance of the season for Newcastle on Saturday as he came off the bench following Nick Pope's red card against Liverpool. Pope is suspended for the Carabao Cup final while Dubravka is ineligible to play having already featured for Manchester United.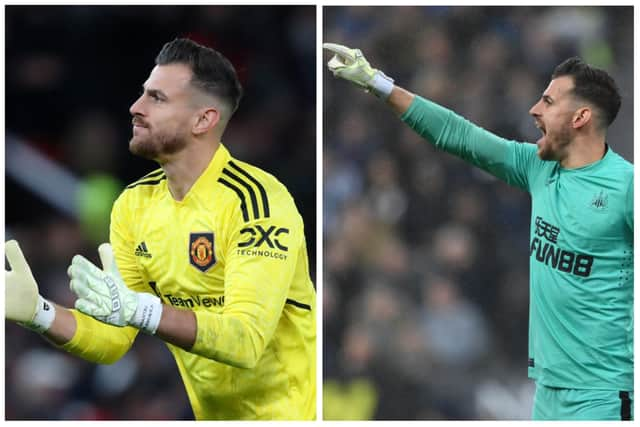 It's a bizarre situation that Dubravka has found himself in as he compared Newcastle's goalkeeper situation to a 'movie'.
"It's the worst timing that it could be but that's football," Dubravka said after Saturday's 2-0 defeat to Liverpool. "It's like the script from a movie, so incredible.
"Now we want a happy ending. It's devastating for Nick who has been playing so well and deserved to play in the club's first final for so long.
"We all feel for him, but what can you say to him? It's such a sad situation.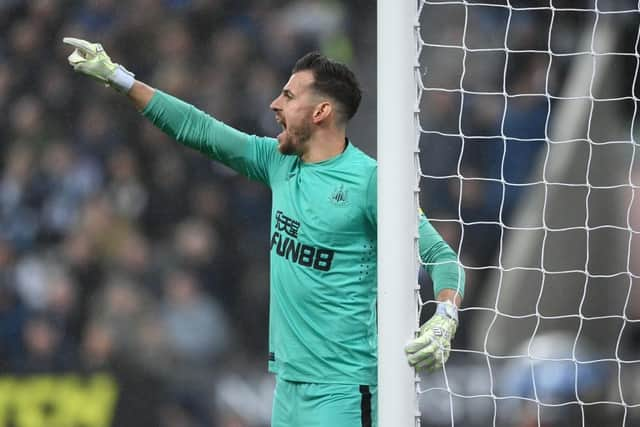 "He's very sad obviously because he was looking forward to one of his biggest games.
"This was a game we wanted to do well in because we'd lost at Liverpool earlier in the season. We wanted to show how good we are against the only team to beat us in the league but it didn't go our way.
"I spoke to him after the game. I had a few words with him but even though he's upset he's still trying to help the guys."
Dubravka made two cup appearances for Man United while on loan before being recalled by Newcastle in January.
Carabao Cup winners are given 30 medals for winning the competition, 19 are handed to the players in the matchday squad for the final while the other 11 are awarded to players and staff at the club's discretion.
"That's part of the story," Dubravka admitted. "I played two games for Manchester United so I knew that I can't play in the final or be there for the players and it's a very strange situation for me as well but that sometimes happens and hopefully it's up to someone else they can show they can play in front of 90,000 people.
"It will be very strange for obvious reasons and very difficult to watch this game."
Dubravka also has first hand experience of working under Man United boss Erik Ten Hag and the inner-workings inside the club's dressing room. But he played down his ability to help Newcastle gain a tactical advantage ahead of the game.
"They probably know that I am here and I know some tactics and information," he continued. "If they stick with the plan [I know], who knows? It is hard to say."
Although Dubravka could get a medal should Manchester United win, he was very clear which team he would be supporting in the final.
"I want Newcastle to win," Dubravka insisted. "I've spent so many years here and I'm very grateful for the chance the club gave me in English football. You didn't even need to ask me that!
"It will be interesting to see. Let's see who will win it, I really hope we can achieve this.
"With Newcastle, the people of the city deserve something after so many years. And it would be absolutely amazing to win something like this."