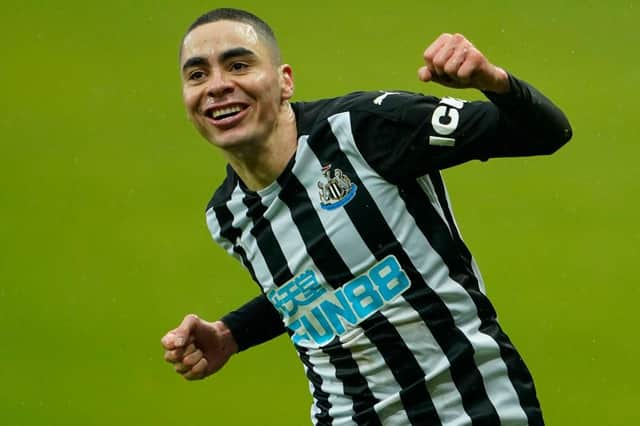 Miguel Almiron.
Almiron returned from injury in last weekend's 3-0 defeat to Brighton and Hove Albion at the Amex Stadium.
The defeat has left the club 17th in the Premier League – and two points above the relegation zone – ahead of the April 4 against Tottenham Hotspur at St James's Park.
Speaking to ABC Cardinal in his native Paraguay, 27-year-old Almiron said: "I'd like to play on the team that is fighting for more. I'm happy here, and I feel comfortable. It's a difficult moment for us. It's the first time something like this is happening to me. I think we have great players to move forward with. We need to be together and calm – and to help the team to stay up in the Premier League."
Almiron had been an influential figure on the field before suffering a knee injury last month.