'Mike Ashley has made £17m from this': Newcastle United fans 'gutted' as £300m takeover is OFF
Newcastle United's £300million takeover is off, and fans are, understandably, gutted by the news.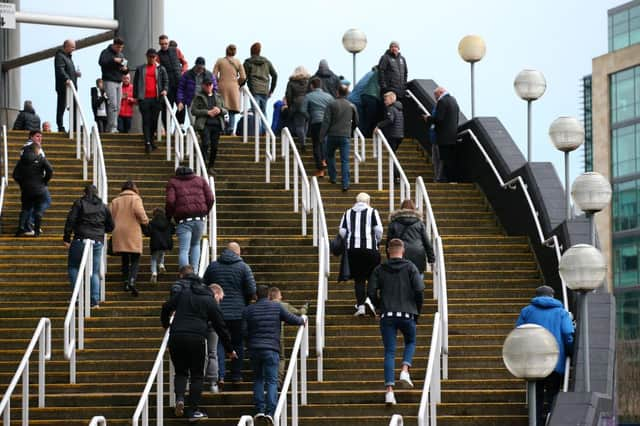 (Photo by Alex Livesey/Getty Images)
The Saudi Arabian-backed consortium, led by Amanda Staveley, formally withdrew its bid to buy the Magpies this afternoon after it had been with the Premier League for four months.
The mood on Tyneside has now fallen significantly flat and supporters have taken to social media to voice their anger, hurt and much, much more.
@NUFC360: #NUFC are surely cursed. What on earth did we do to deserve this state of mediocrity and limbo?
@JustCraggles: "For everyone laughing at #NUFC fans about the #NUFCTakeover have to remember that there were millions to be invested in a region which is constantly forgotten about. It wasn't just about the club it was about the whole region. That is more of a disaster than anything else."
@CJMac0909: Right, well that's us relegated next season.
@scottthehibee: Get the impression that this is what the PL always wanted. Stall long enough so that the buyer ends up pulling out, saving them from a tough decision.
@richdnufc: that's me done with NUFC.
@voet_arnaud: I honestly don't know what to do anymore. I just can't deal with the idea that Ashley will have any more chances of ruining this club in years to come. The last ten years were an absolute joke for the club, the fans, the city and everyone who cares about #NUFC.
@Anthonybrown83: I was honestly starting to look forward to the prospect of going to games & taking the bairn and not just settling for 17th. @premierleague have a lot to answer for, investment in the region and more importantly the chance for [email protected] fans to dream again..genuinely gutted
@leighralph: Dare to dream. Stick together. We will come good. Mike Ashley will leave. And we will be United again. Keep the faith. This is just another block in the road. We've been here before. We are the greatest fans in the world.
@leelowery96: Don't know what's more annoying the fact they've pulled out the deal or mike Ashley has made £17m from this which will not get pumped into #Nufc