Newcastle United announce season ticket refund scheme – important information for Magpies fans
Newcastle United have finally announced a season ticket refund scheme, after thousands of fans found themselves out of pocket due to the coronavirus pandemic.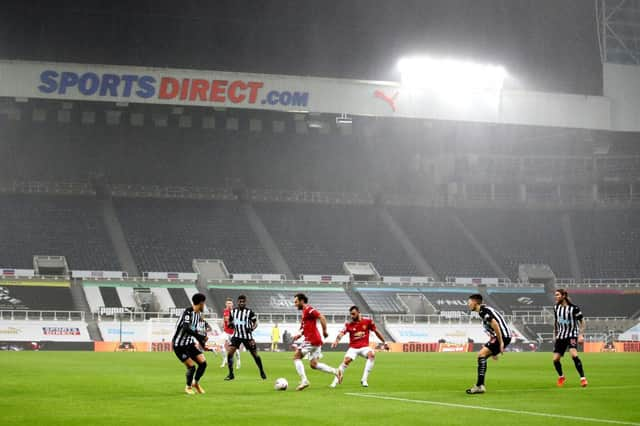 Premier League grounds have so far been off limits to fans so far this season – but the Magpies have continued to take direct debit payments from fans, as well as the up front payment for tickets in full, which many splashed out for in March and April this year.
But now, thanks in no small part to pressure from the Newcastle United Supporters Trust, the club have announced their plans for refunding fans who want their cash back.
Confirming the move, a club statement read: "Supporters on long-term price freeze deals – which secure the lowest possible prices for seats over a nine or ten-year period – have continued to make scheduled payments for the 2020/21 campaign as the club awaits permission to enable them to return to St. James' Park.
"Despite months of work to plan for a safe, socially distanced return of supporters, clubs across the country have not yet been given the go-ahead by authorities and an outline date for the return of spectators has yet to be confirmed by the government.
"In an online meeting with supporters and supporter groups to discuss a potential safe return to matches last month, the club made a broad commitment to refunding season ticket holders at designated stages throughout the season.
"While the number of matches that will be missed by season ticket holders is still to be determined, the club can confirm details of how payments can be used to pay off 2021/22 season tickets or how to claim a refund."
Season ticket holders on long-term price freeze deals will have two options when it comes to the existing amount they have already paid, say the club.
Fans can either take their payments for the current 2020/21 season forward to pay off next season's 2021/22 season ticket in full or claim a refund for the matches they miss; paid pro rata at three stages throughout the season depending on when fans can return. Season ticket holders can opt in or out of refunds at each stage.
The application deadline is Friday 27th November 2020.