Newcastle United aren't just here to enjoy the ride - and some of the Premier League are beginning to understand that
Arsenal have become the latest team to be 'rattled' by Eddie Howe's Newcastle United - and it's a list that only looks like increasing as the games roll by.
Published 5th Jan 2023, 12:23 BST

- 2 min read
Updated 5th Jan 2023, 12:23 BST
The Emirates Stadium has been the unhappiest of hunting grounds for Newcastle United recently. Their last 12 visits in all competitions have seen them come away with eleven defeats and one draw - and that came on Tuesday.
And whilst Tuesday extended their unwanted record of failing to score at the stadium since 2014 - it was one of their best displays against the Gunners and a display that reminded everyone just why Newcastle's stunning start to the season can't be branded as a fluke.
Before Howe's side rolled into town, Arsenal had won every single home Premier League game this season and had netted in all of their league outings.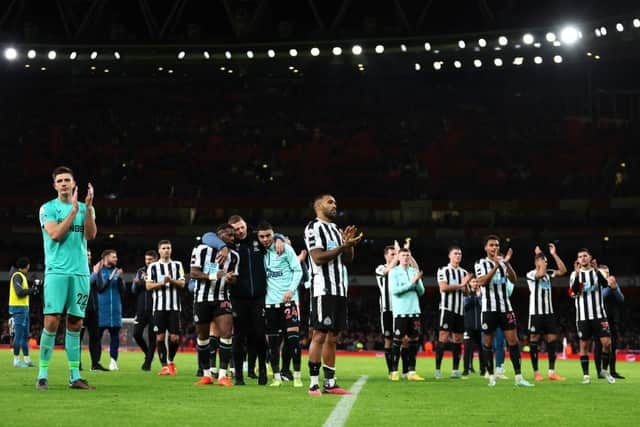 Both of those records are now gone and it's all because of the steeliness and determination of the 14 players that featured in black and white stripes on Tuesday. Sure, it wasn't pretty and they rode their luck at times, but none of that mattered when they left north London with a point in tow.
A few scary moments early on were navigated by the unbreakable back five which blunted Arsenal's usually razor sharp attack. The Gunners simply weren't afforded the time or space to work their magic in a perfectly executed game plan by Newcastle who weren't just there to sit back and cling on for a point.
The Expected Goals (xG) stat for the game reads 0.97 to the hosts and 0.96 to the visitors, showing that both teams should be happy with a point and that either could have emerged victorious in a very tight game had they been able to hit the back of the net. Both teams played their part in an exciting match - one that supporters of the top Premier League sides are getting used to when Newcastle are involved.
Newcastle have left tricky games at Anfield, Old Trafford, the Tottenham Hotspur Stadium and the Emirates Stadium with five points in total whilst making a major impression in those games. They were booed off against Liverpool, left Spurs fans unhappy and faced a major social media backlash from Arsenal supporters - all supposedly because of their 'anti-football' and time wasting tactics.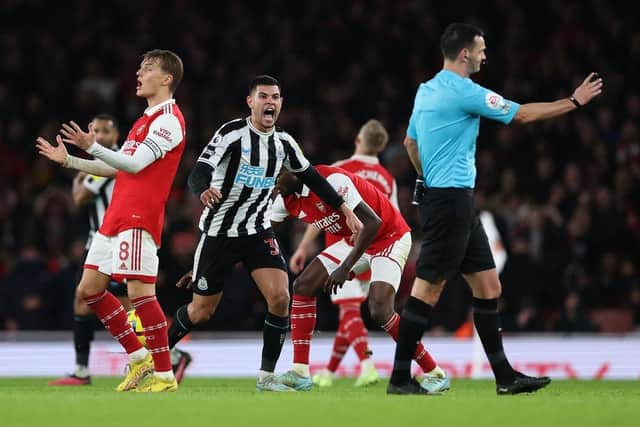 Whilst a whole other article could be written about those complaints, what is clear is that Newcastle are rattling a few cages at the top end of the table. This side are not content with going to the so-called 'big' clubs and allowing them to play their game.
They impose themselves on their opponents, adapt their game to suit the opposition, fight for each other and ensure when they leave the pitch, they have left nothing out there on the grass.
Breakaway Super Leagues, reformatting the Champions League, closer management of sponsorships are all methods these 'bigger' Premier League clubs have adopted to ensure they remain on top. The threat of a new challenger has always loomed large and now one is emerging, it is clear many are fearful of their place in the footballing world.
Cages are being rattled - and this is only the beginning for Newcastle United.