Newcastle United braced for lengthy Premier League suspension – and an end to the season
Newcastle United, it's becoming clear, will not be playing games any time soon.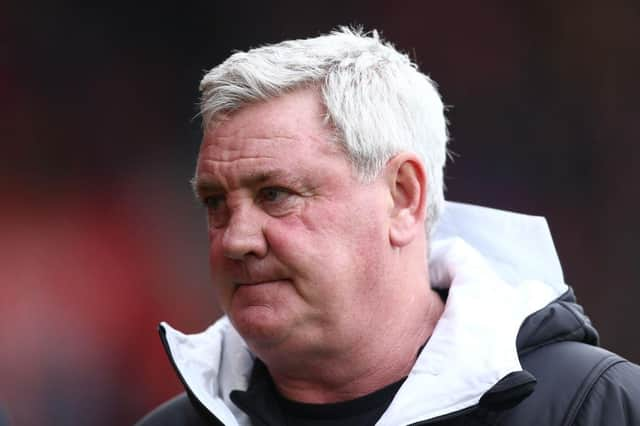 Steve Bruce.
In fact, many behind the scenes in football do not expect the league to restart at all given that the virus' peak is thought to be months away. It's hard to see football being played until the numbers of new infections start to fall.
This is extraordinary and unprecedented. We're in uncharted territory, but the health of the nation comes before the national game.
Newcastle's players were sent home for a two weeks with individual fitness programmes on Friday after the Premier League suspended it's fixture programme following an emergency meeting. It could be months before they are back in training.
What happens to this season's Premier League is up for debate, but relegation-threatened clubs are could well favour the campaign being declared "null and void", something which Karren Brady, vice-chair of 16th-placed West Ham United mooted yesterday,
There are other suggestions – a 22-team league next season bolstered by the Championship's top two has been suggested – and the fate of champions-elect Liverpool would have to be decided if the league is abandoned.
Will the cup ever restart? We don't know. But what we do know is that this will be a year like no other off the field.