Newcastle United 'dangerously close' to Everton postponement request as injuries and Covid-19 cases deplete Eddie Howe's squad
Newcastle United's game against Everton is in doubt amid an injury and Covid-19 crisis at the club.
Monday, 27th December 2021, 10:42 pm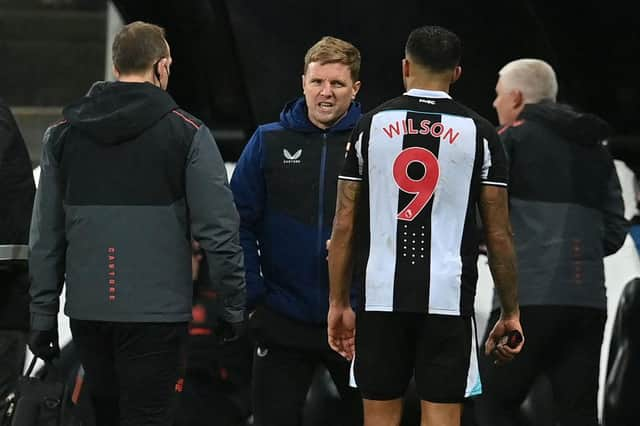 Head coach Eddie Howe speaks with Newcastle United's Callum Wilson as he leaves the game injured.
Howe, Newcastle's head coach. had made six changes to his starting XI for the Premier League game after losing a number of players to injuries and positive Covid-19 tests. The club could request the postponement of Thursday night's game against Everton at Goodison Park.
Howe told Sky Sports: "I believe it's 13 plus a goalkeeper (to have enough players for a game). We're going to be dangerously close to that number."
On the injuries, Howe added: "When Callum went down, it looked a bad one because nobody was round him. He felt he'd been kicked but we didn't see it. Allan, I don't think is as serious, but serious enough to bring him off. We're stretched."