Newcastle United head coach Eddie Howe answers Alexander Isak question with his own Portsmouth experience
Eddie Howe has an idea of the emotions Alexander Isak has felt during his time on the sidelines at Newcastle United.
Howe pointed to his experience at Portsmouth as a player when asked how 23-year-old was dealing with his long absence.
United's head coach suffered an injury on his Portsmouth debut in March 2002 – and suffered a recurrence on his second appearance.
"I'd say it's been very difficult for him, without being in his head," said Howe, who signed Isak from Real Sociedad in the summer.
"I've had a feeling of that, going to a new club. I moved to Portsmouth, and never played really, just two games. I had a lot of emotions running through me, feelings of guilt and letting people down, my body not being able to allow me to execute what I wanted it to.
"Alex will no doubt feel those same emotions in some degree. So I know that feeling, you want to go and prove yourself at a new club and to new supporters. He just hasn't been able to do that.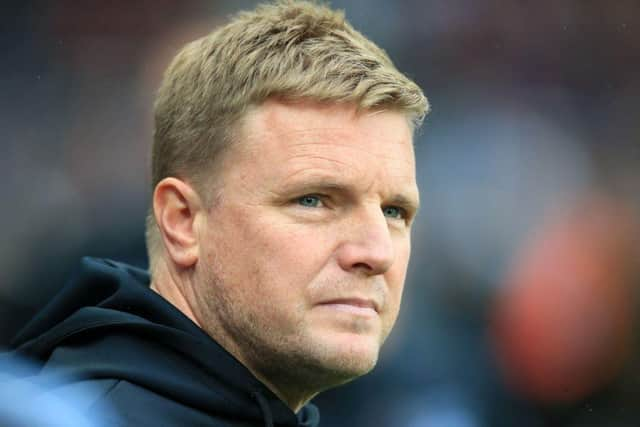 "There can also be benefits. Sometimes when you're away from the spotlight, you can get to know your team-mates and the club.
"You can begin to feel at home so, when you do step back on the pitch, you're more comfortable in your surroundings. We have to look at the positives, and hope he comes back and makes a real impact for us."