Newcastle United head coach Eddie Howe hints at big-name departures ahead of summer transfer window
Eddie Howe has addressed the "difficult decisions" he faces at Newcastle United at the end of the season.
Howe and the club's hierarchy are already planning for the summer transfer window.
"I think every summer I've been in management, I've had to make difficult decisions at the end of the season," said Howe. "Players that you love and have a great relationship with sometimes have to leave for the benefit of the team.
"This season will be no different. I'm sure there'll be players that will move on who have represented the club in a brilliant way.
"Those decisions can wait until the end of the season. For me now, it's about making judgements and assessments on everybody I'm working with.
"The training ground is a hugely important place for me, so I'm making judgements there, and then, of course, on days like today, I'm making judgements on players' futures, based on what I see. I think that's natural."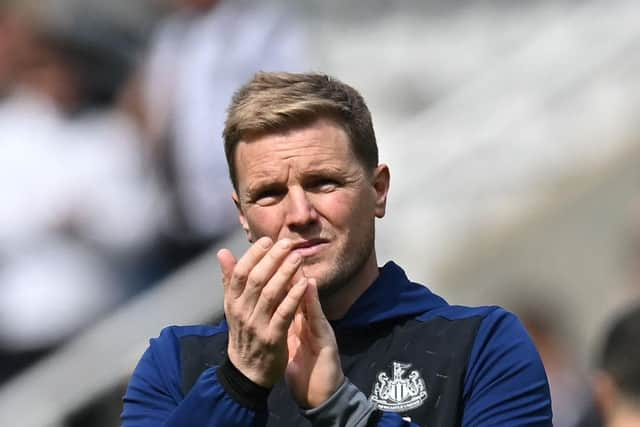 Dwight Gayle – who joined in 2016 along with Ritchie and Clark and helped the club win promotion to the Premier League – is also set for a summer departure, having only played a handful of minutes under Howe despite the loss of Callum Wilson to a long-term injury in December.
Miguel Almiron, signed in 2019 by Rafa Benitez, could be a higher-profile departure, though he has had starts under Howe.
Karl Darlow could also leave, with Howe expected to sign another goalkeeper in the window.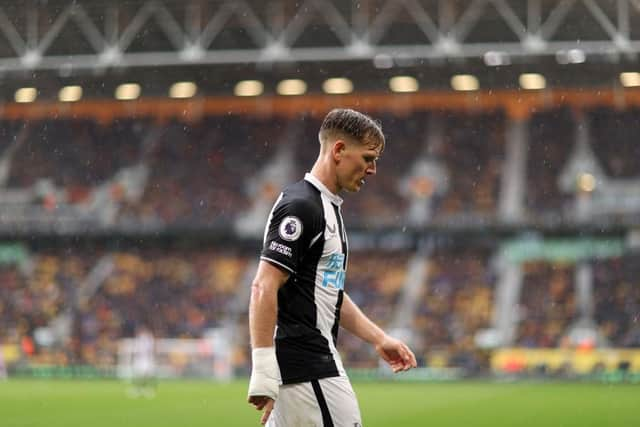 Newcastle are 13th in the Premier League table, and nine points above the relegation zone, with two games left to play.