Newcastle United 'in dialogue' over high-profile tournament at St James's Park
The Magic Weekend at St James's Park is likely to be put back following talks with Newcastle United.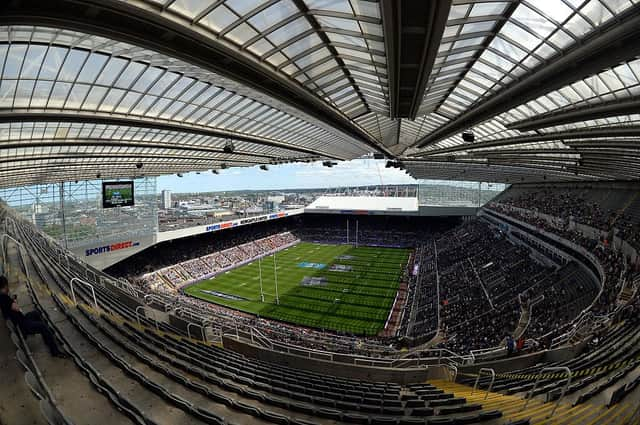 The Super League announced a 27-round format starting behind closed doors on March 11 late last year.
However, the number of fixtures in rugby league's top tier is set to be reduced due to the coronavirus pandemic, though the annual Magic Weekend, pencilled in for May 29 and 30 following last year's cancellation, is set to stay in the calendar.
With the Grand Final remaining in place on October 9, organisers are now looking at three options of 23 (home and away plus Magic), 25 (two loop fixtures plus Magic) or the original 27-round format, with Super League chief commercial officer Rhodri Jones saying 25 is the most likely.
Jones said: "That's pencilled in at the end of May, but there are a lot of things to consider with Magic.
"It offers six games to the broadcaster, we have an element of commercial income that comes in from the Dacia relationship for Magic Weekend.
"We've obviously got some ticket revenues that were paid for in 2020 that have rolled into 2021.
"So, it's trying to understand how we can best deal with that as well against, in all honesty, public health and the reality of how many people we will be able to have in a stadium in May in Newcastle.
"We're in dialogue with Newcastle United, and have asked them to consider moving it back in the calendar, at which (point) then we'd probably make a more informed judgement on Magic Weekend."