Newcastle United post big loss in revealing set of financial accounts
The cost of Covid-19 has been revealed in Newcastle United's latest set of accounts.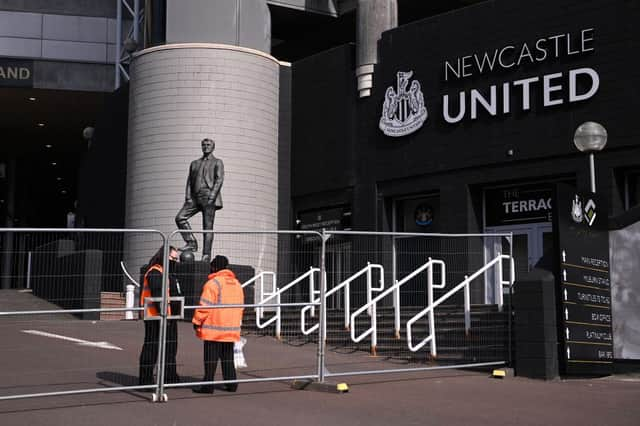 St James's Park last season.
The club, hit by the coronavirus pandemic which saw football go behind closed doors, posted an operating loss of £54million for the period up to July 31, 2020. The loss after tax is £22.5million, and the accounts state: "These financial results do not reflect a 'normal' year for the group."
Matchday revenue was down 30%, while wages, at £121million, were up 20%. Newcastle spent £76million on players, and recouped £30million from player sales. Owner Mike Ashley's loan to the club stands at £106.9million.
The accounts state that the club has since "committed to a further maximum net spend of £48million in respect of changes to the playing squad and team management".
Head coach Steve Bruce – who has spoken about the financial toll the pandemic has taken on the club – is yet to make a signing so far this summer.