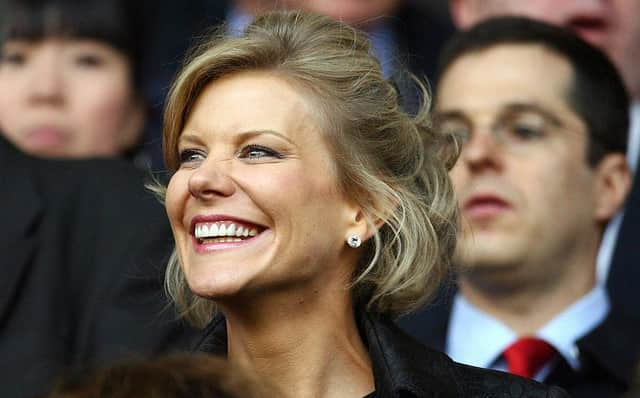 DIC negotiator Amanda Staveley takes her seat before Liverpool took on Chelsea in their UEFA Champions League semi-final football match against Liverpool at Anfield in Liverpool, north west England, April 22, 2008. The game finished 1-1. AFP PHOTO/PAUL ELLIS (Photo credit should read PAUL ELLIS/AFP via Getty Images)
PCP Capital Partners' Staveley, who with husband Mehrdad Ghodoussi brokered the stalled £300m+ deal with Reuben Brothers and the Public Investment Fund of Saudi Arabia to buy Newcastle United, sued the bank in a court case that grabbed the headlines in late 2020.
In the trial it was claimed PCP was given less favourable treatment than other parties in the emergency £7.3bn fundraising to save the ban from a state bailout in 2008. The private equity firm attempted to claim losses of £660m.
The ruling in February saw a judge find Barclays "guilty of serious deceit" but that PCP and Staveley were not entitled to damages. Both sides were also deemed responsible for their own legal costs.
Richard East, of Quinn Emanuel, who represented PCP in the case, speaking after the hearing, said: "This judgment makes clear that Ms Staveley was a reliable and honest witness and that by contrast, Barclays was dishonest in its dealings with PCP and misled Ms Staveley as to the true nature of its deal. (The judge) found ultimately that she could not have completed the deal which she had put in place and hence no loss was suffered. This is a surprising outcome."
Staveley and PCP are awaiting the green light to progress with their attempted Newcastle United takeover, with the Premier League and the club locked in arbitration proceedings.